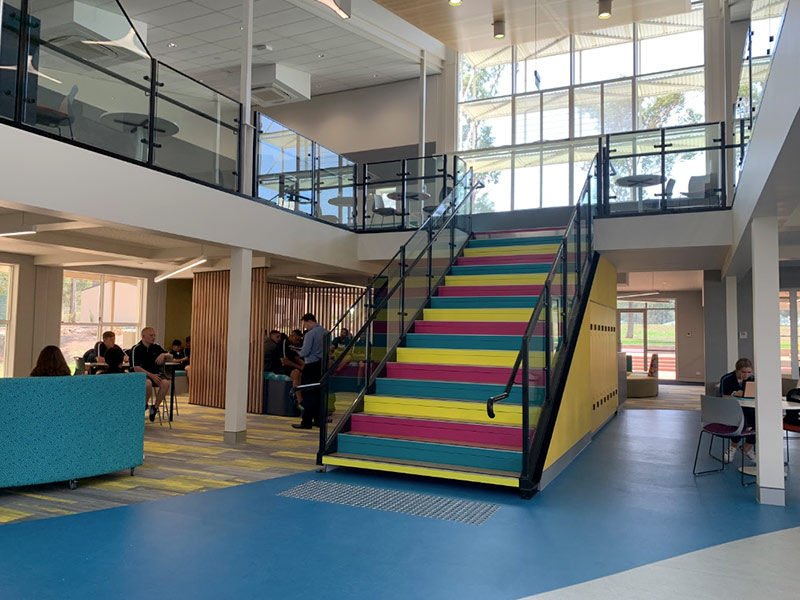 Vibrant facilities resemble a modern coworking space where staff and students work side by side
CathWest Innovation College is taking a new approach to education, with a focus on STEAM (Science, Technology, Engineering, Arts and Mathematics). For over 200 inquisitive students and switched on staff too, you could say it's full STEAM ahead!
Based in the heart of Western Sydney, day one commenced with eager faces as orientation began with a 'lecture' where students met with their future teachers for the year, all of whom will be addressed by their first name.
"We're all on the same level, and everyone here is an adult. We're just at different stages in that journey," said Principal Cathy Larkin.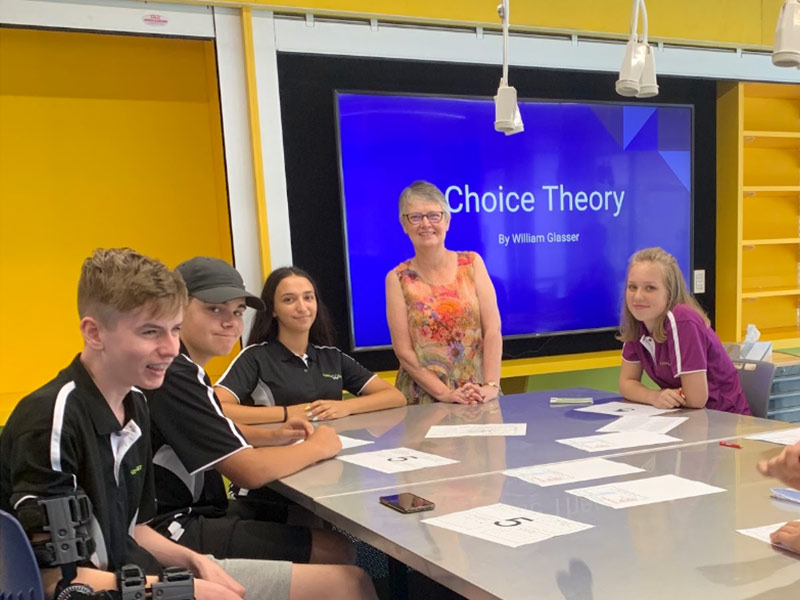 College Principal Cathy Larkin with CathWest's first intake of Year 10 students
As the day continued, excited students got their first glimpse of the new facilities which one parent as described as resembling a "modern co-working space". With a mission centred on challenging the status quo, the staff room and private offices have been replaced with open spaces, shared by both students and staff.
The college boasts a fully functioning cafe which is open to students and staff throughout the day, as well as an operational hairdressing salon and childcare facility available to the general public, all of which will be operated by students.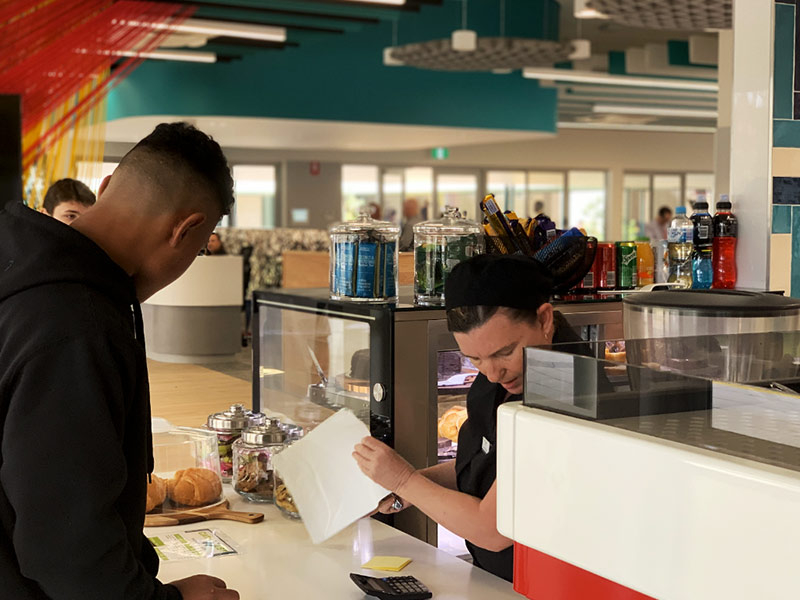 Breakfast is ready! Students can grab a coffee on their way to class from the cafe located in 'centre management' which is operated by both students and staff.
"We're not just a new school. What we're doing is unique, not only in Sydney or Australia - but globally," said Cathy.
Split into both trade training and inquiry pathways, students will either pursue a trade through industry training and workplace qualifications or alternatively, a passion project with the support of mentor teachers and industry partners.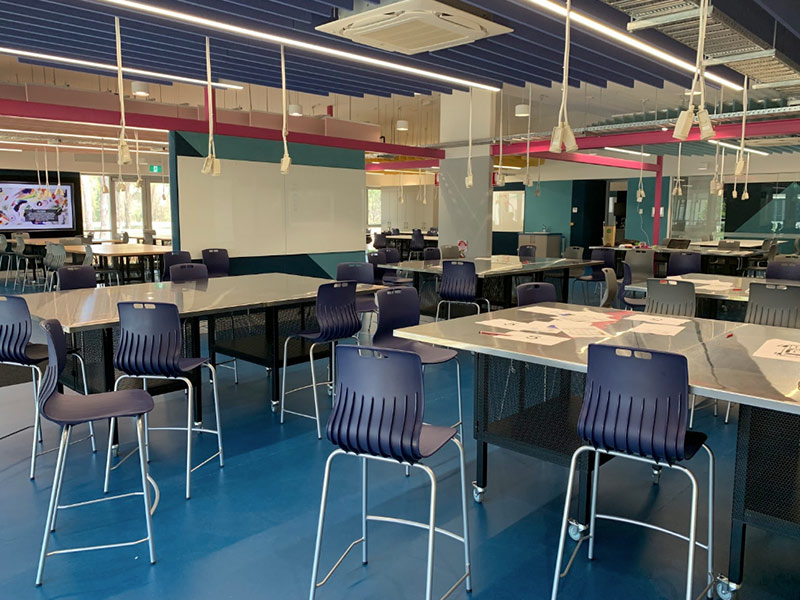 Custom-designed spaces provide opportunities for an array of STEAM projects
"We're so excited to see what each student does here at CathWest. As a new school, the potential really is unlimited," said Assistant Principal of Learning Innovation Sam Boreham.