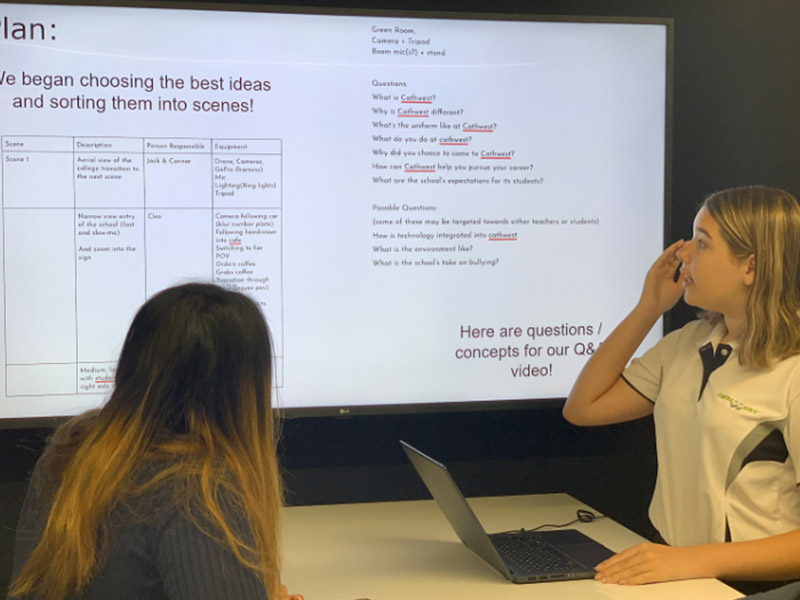 Since starting at the brand new CathWest Innovation College just three weeks ago, students have been working on their very first design-thinking projects. Small groups of students are aiming to solve real-world problems in randomised teams with the support of their mentors.
"We've been quite purposeful about simulating a fast-paced environment where they can learn to work under pressure with different groups of their peers," said Sam Boreham, Head of the Loyola Campus and Assistant Principal for Learning Innovation.
Small groups of students were put to the test on projects ranging from creating an advertisement video through to a community garden, virtual school tour and designing house colours - a small sample of what's to come for their journey, says Sam.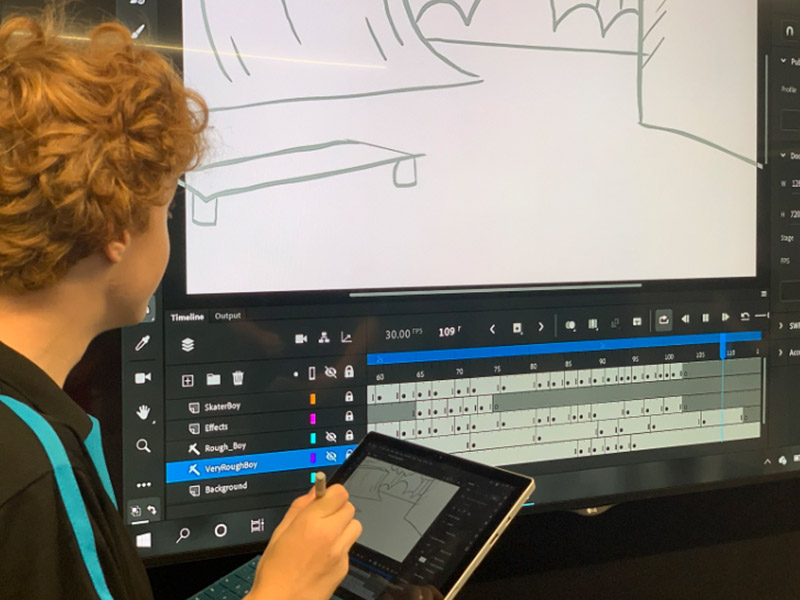 "We're preparing them to work on their own passion projects later in the year. This simulated environment is a small sample of what we'll be working on down the track," she said.
"I've been able to explore my passion of animation as part of this project," said 15-year-old Max who is working with his team on an advertisement for CathWest. Students and staff spent the morning touring different groups to learn more about their project work and the problems that they were aiming to solve.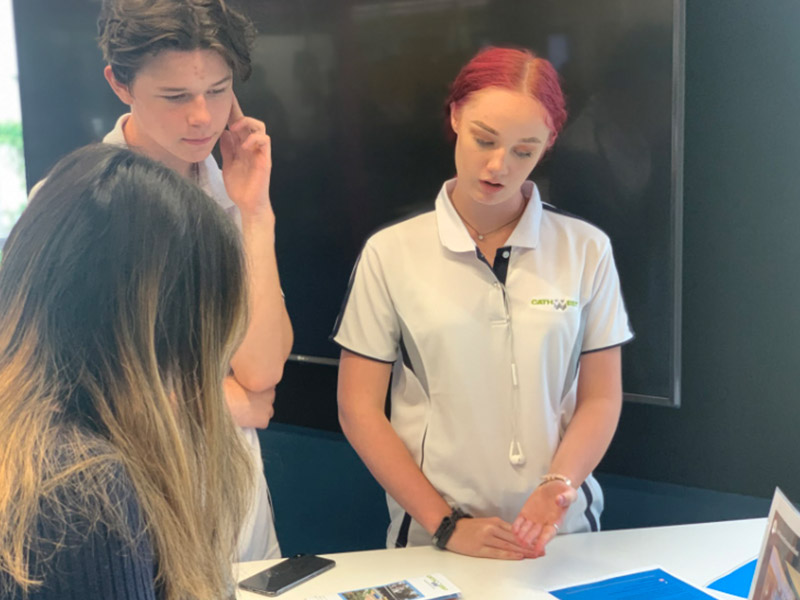 "We want to build a recyclable water feature, so we've talked to some local building companies to get an estimated cost for this," said another student. The groups spent the rest of the afternoon reflecting on their feedback and refining their concepts which they will continue to build upon throughout the term.