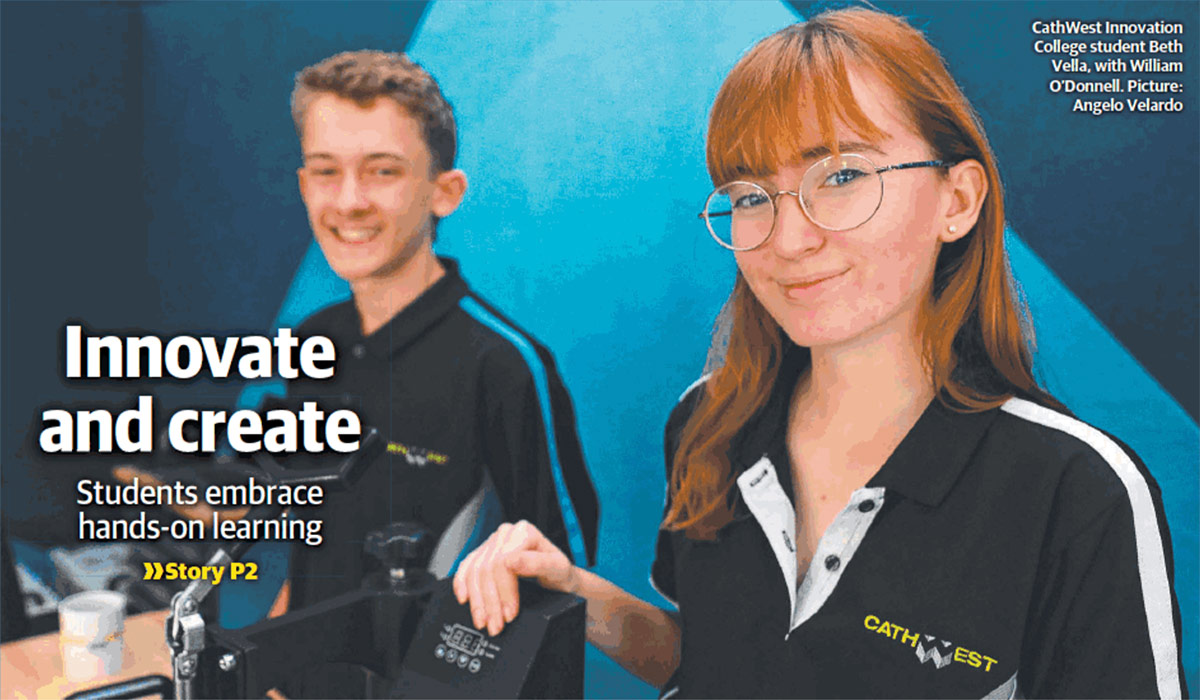 TWO high schools in western Sydney are revolutionising learning, and students are already singing its praises.
CathWest Innovation Colleges in Mt Druitt and Emu Plains opened this year with a new hands-on, project-focused learning system.
Student Beth Vella, 16, said her experience at the Loyola Campus in Mt Druitt had been "really good so far".
"I feel like I've got a lot of support from the teachers, and the classes are going really well," she said.
"I don't feel pressured or stressed by any of the classes, and I can do everything at my pace and still get everything done."
Beth said she wanted to be a landscape designer.
"We do a lot of designbased thinking and work, and that really helps me get into the right mindset," she said.
"My parents both say they don't have to push me to get out of bed every morning, I'm always up and ready to go."
Malakai Vaiangina, 16, said he had never engaged with school as much.
"It's fast paced, but I enjoy it," said Malakai, who is aiming to become an architect.
"The support from the teachers is incredible, they're always happy to help solve problems for you. It's a needed change, and it's really good."
Assistant principal of learning innovation Samantha Boreham said the school focused on students as individuals.
"We're all about making sure our students' goals and projects are at the heart of the learning," she said.