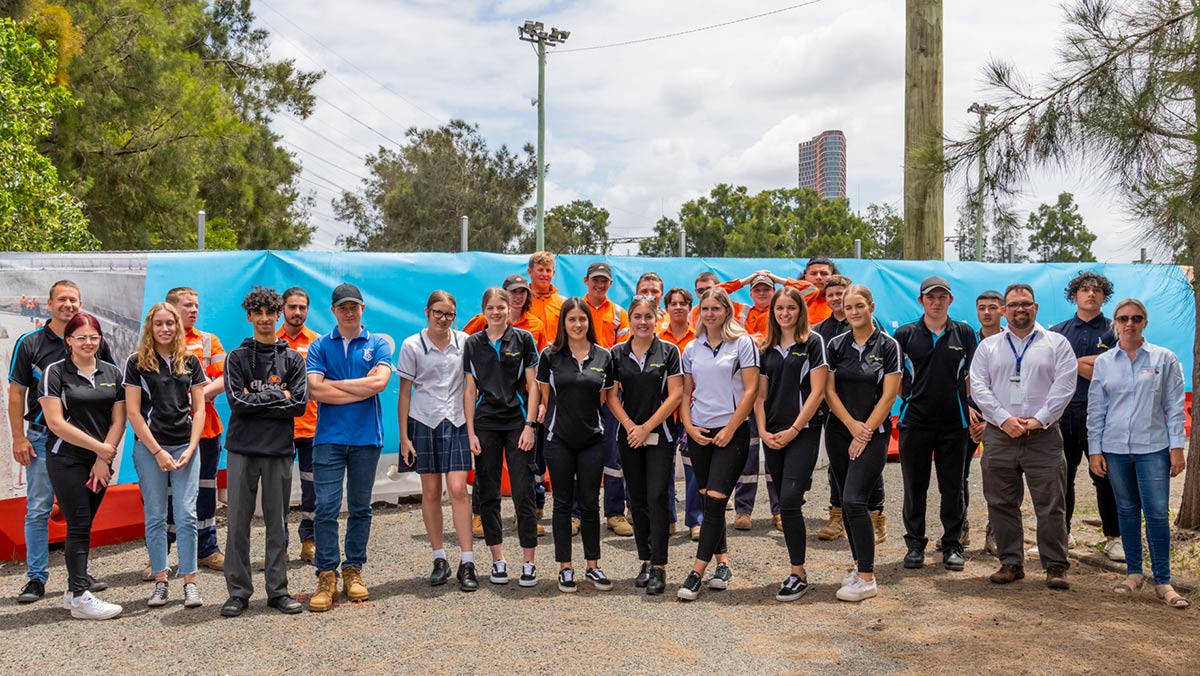 A successful partnership between CathWest Innovation College and international construction company CPB Contractors is set to see the number of apprenticeships more than double to at least 25 in 2021. These opportunities will see students working on some of the state's biggest infrastructure projects including Parramatta Light Rail and Rozelle Interchange.
CPB Contractors currently has 10 CathWest students on its books completing a Certificate 2 in civil construction and has been so pleased with the school-based program that it will take on at least six more civil construction students for next year. Counter to a broader trend of falling apprenticeship numbers for women, the company is also taking on a new cohort of nine finance apprentices, all of whom are female CathWest students.
"It's worked so well. The feedback's been excellent and there's no better way to demonstrate that than going back and adding even more apprentices," said John Crane, People, Environment and Stakeholder Director for John Holland which partners with CPB Contractors on various projects. "We've gone out to the same superintendents and project teams and said we want to do it again and they've said, 'no worries, we'll happily do it again'."
"This is not just a job for now for our students but it is a job for tomorrow and many years to come," said Tim Summers, CathWest Leader Industry Partnerships. "To see an existing program like this be so successful and expand even further is testament to what we're doing at CathWest. It's the perfect place to earn and learn, helping students achieve real outcomes through linked employment and schooling."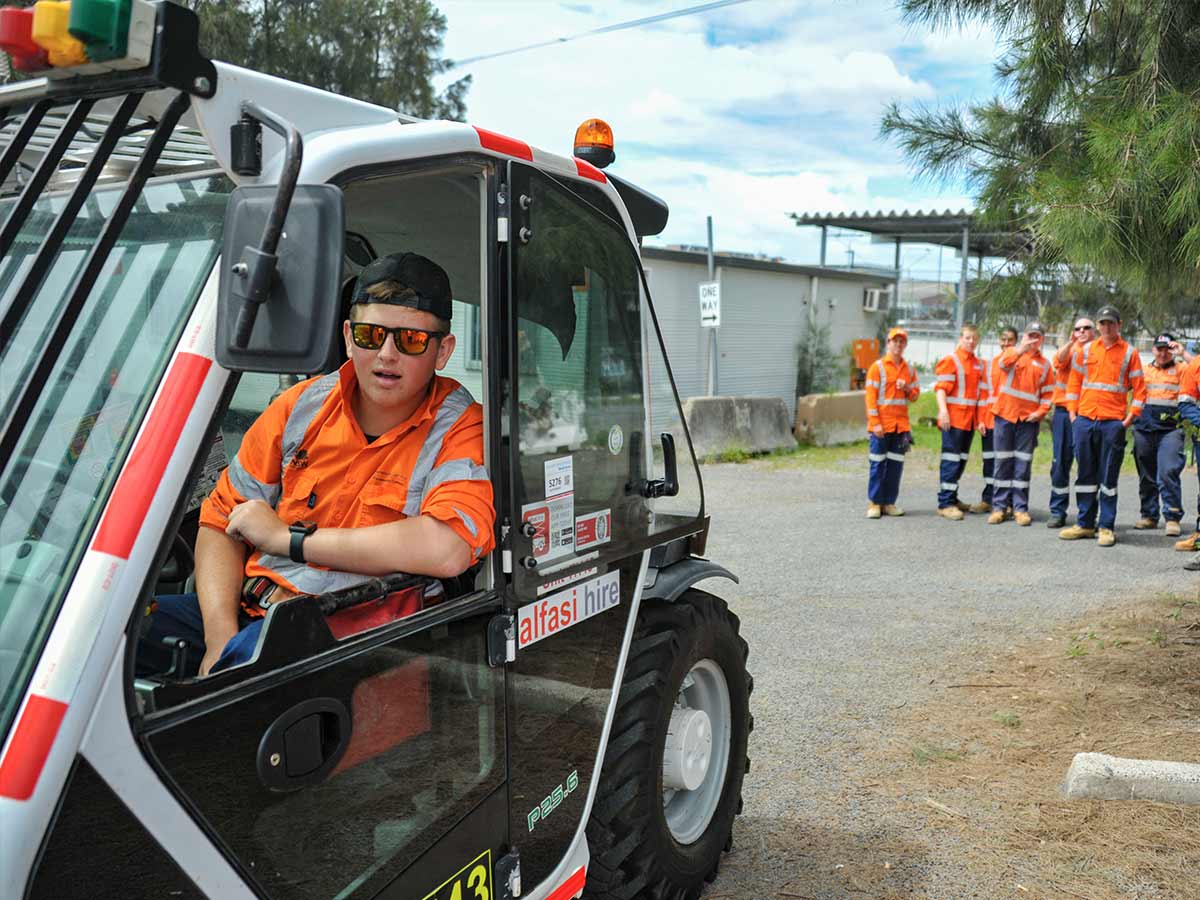 The expansion of its arrangement with CPB Contractors comes on the back of a number of exciting partnerships CathWest has formed with companies in various industries throughout 2020, leading to more opportunities for CathWest students and bucking the trend of job losses and economic turmoil caused by the COVID-19 pandemic.
"I'm really glad we're expanding it out beyond construction to some office-based roles," said John Crane, referring to the new finance students going into accounts administration. "There's really so many jobs so this is a great partnership to enhance growth in these sorts of roles. It's going from strength to strength."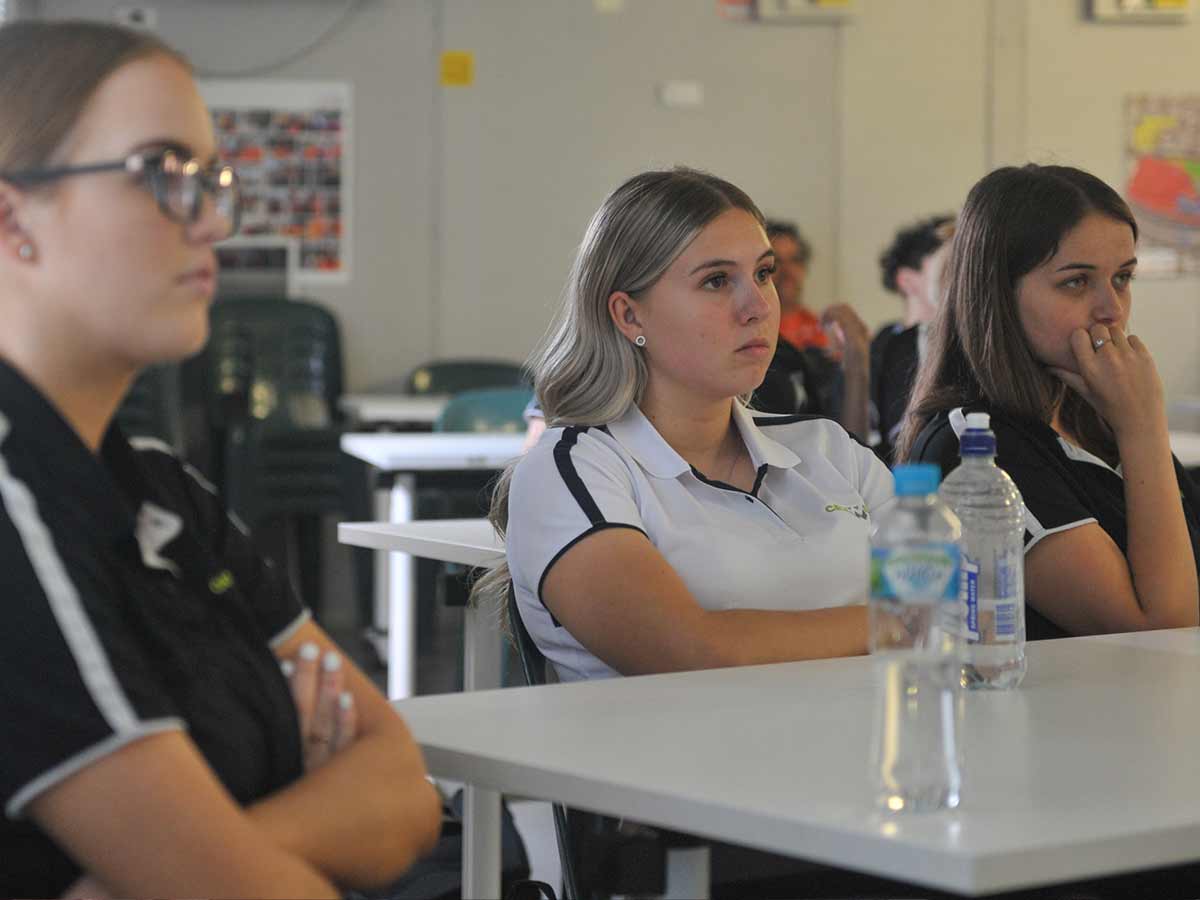 "I'm loving it. School's awesome," said CathWest student Axyl Grundy, one of the civil construction apprentices. "It's really flexible and it's designed around what's best for the students so we can get the experience and still have time for our studies and can still get our HSC."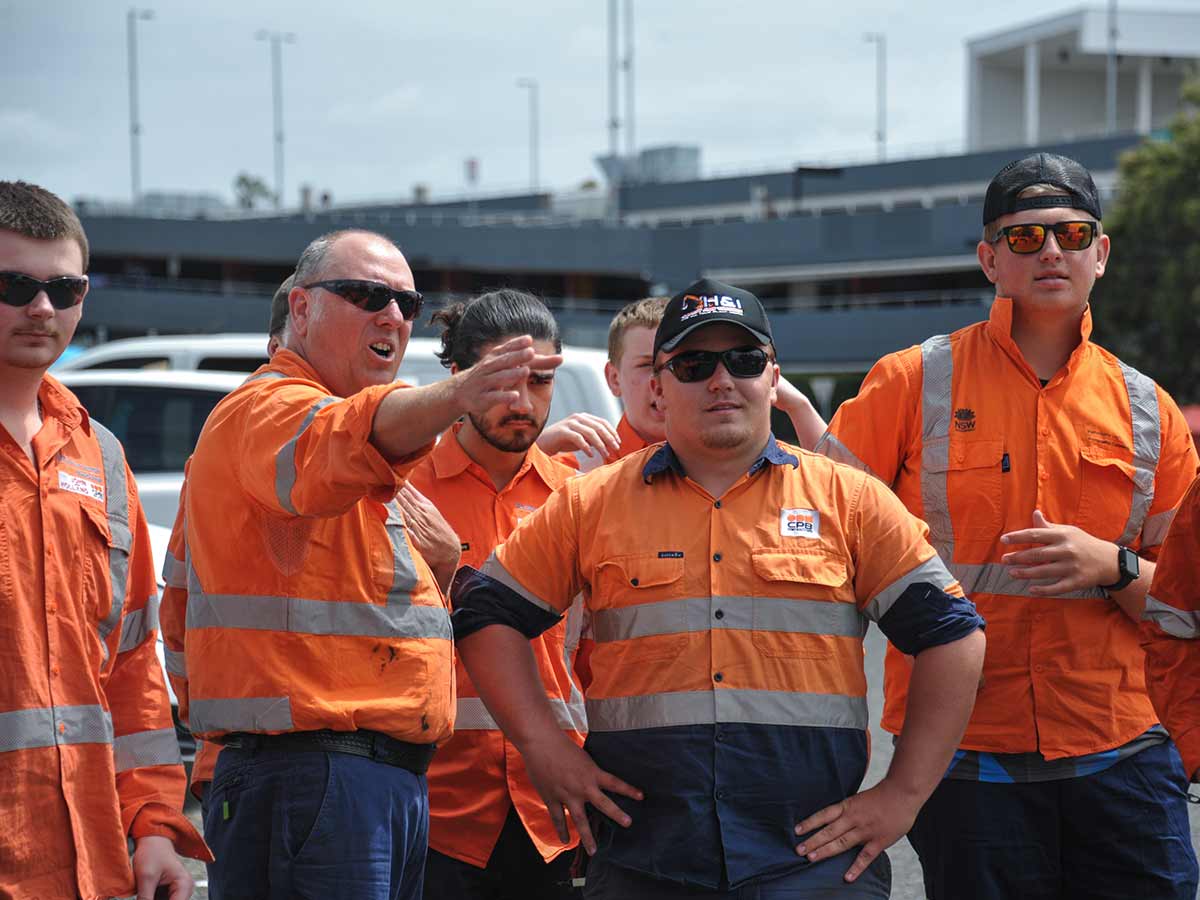 "The program seems a great idea," said CPB Contractors Supervisor Chris Westerweller. "To get them into the workplace early is certainly going to be a benefit in the long term for sure."
Catholic Education Diocese of Parramatta's CathWest Innovation College provides vocational education, training paths and mentors, encouraging students to create their own study and career paths.
"This new approach to schooling sees teachers and industry experts working alongside students and tackling real world learning projects," said Principal Cathy Larkin. "We're not just a new school. What we're doing is unique, not only in Sydney or Australia but globally."
CPB is encouraging other businesses to talk to CathWest, believing their investment in young professionals will help address skills gaps in various industries.
"Give it a go because it's been a resounding success for us," said John Crane. "It's an investment in the future for our industry."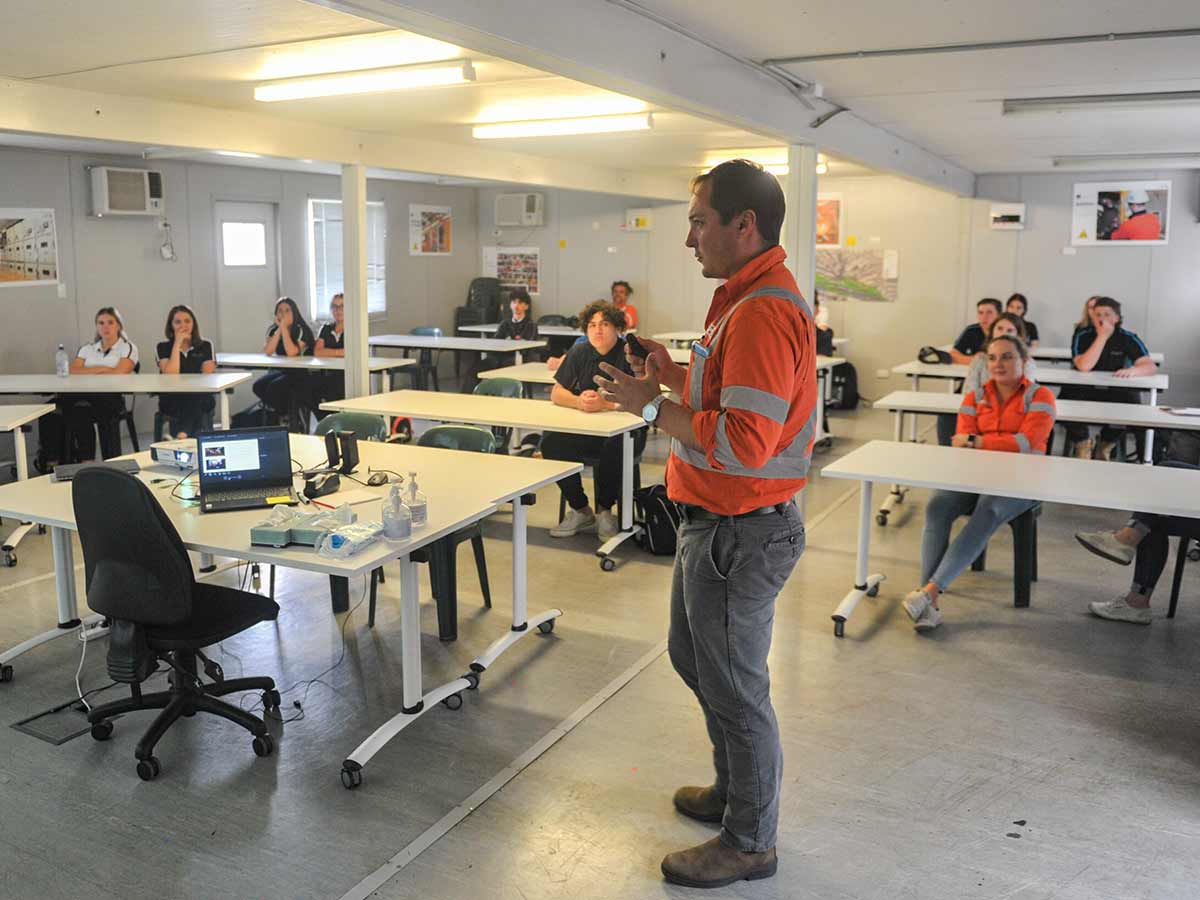 "The standard model of school isn't for everyone so it's fantastic that this sort of program exists to suit these sorts of students," he added. "That's what we're trying to support.
To mix it up and make it more palatable is such an obvious thing. I guarantee a lot of our supervisors look at this and wish they had a similar program when they were younger."
The CathWest students also recognise the wonderful opportunities afforded to them through these programs.
"CathWest is great because you have all these different pathways, different courses you can do," explained student Emily Montgomery who is joining CathWest in 2021 and will take up one of the finance apprenticeships with CPB Contractors. "You can get straight into the workforce and at the end of your apprenticeship you either come out with a job or you've got your diplomas and all the certificates to do what you want to do as well as finishing school."
"There's carpentry, bricklaying, you've got normal mechanics, diesel mechanics, there's civil construction, hairdressing, childcare, anything," added Axyl Grundy. "Whatever you want to do, you can do at CathWest, you've just got to talk to them and they'll sort it out for you."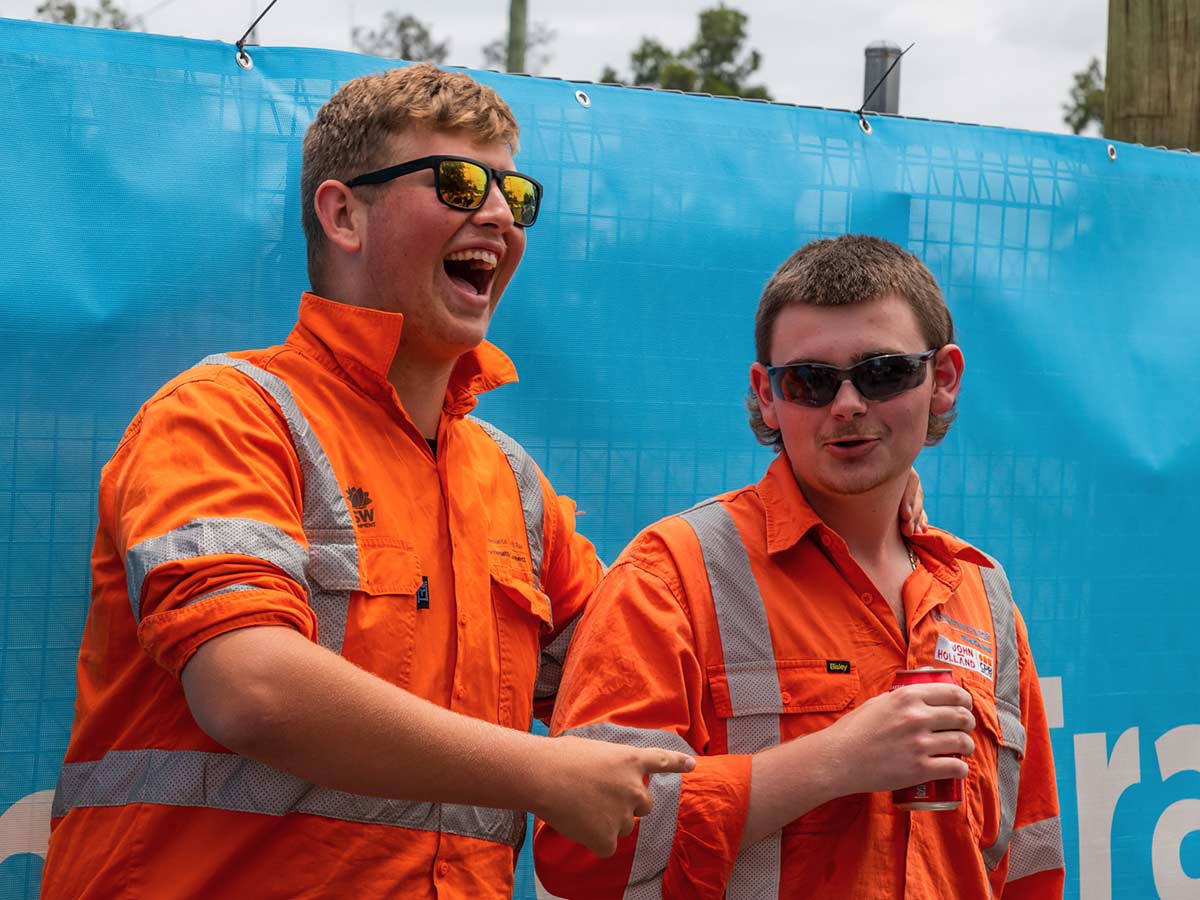 "I'm really excited," said Vincent Miruzzi, another student who will start at CathWest next year and take up one of the new civil construction apprenticeships. "It just seems like there's great balance with things at CathWest which is also what really attracted me to it. They just seem to want to help their students."
---
Want to get into a trade? CathWest Innovation College will put you on the right track! LEARN MORE