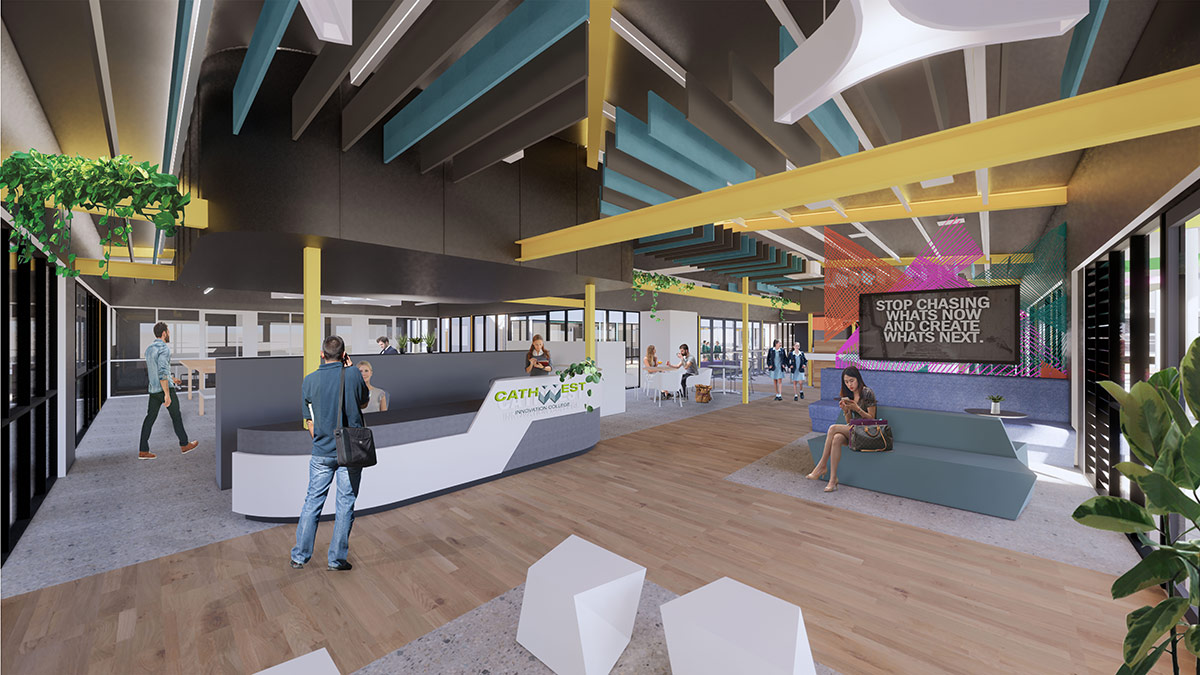 The vibrant and distinctive facilities at CathWest Innovation College Loyola Campus in Mount Druitt have been recognised at the Learning Environments Australasia (LEA) NSW Awards.
Opened at the beginning of 2020, the vision for CathWest Innovation College is school 'done differently', delivering vocational and inquiry pathways for students in Western Sydney.
CathWest Innovation College caters to students from Year 10 to Year 12, offering learning pathways tailored to the unique needs, interests and passions of each student. Not only has the school been a hit with local families, its design has now been recognised by the LEA panel for in the Renovation/Modernisation Award category.
Designed by Alleanza Architecture and built by FAL Constructions, the CathWest Innovation College learning environment is more like a workplace than a school where students are granted access to professional mentoring, exciting industry partnerships, work placements and industry recognised qualifications in addition to attaining their HSC.
Architect Phoebe Glanville is thrilled that CathWest Innovation College has been acknowledged through the prestigious award.
"Our goal was to create environments that allowed for this progessive way of learning and teaching," Phoebe said. "We worked intensively with all of the stakeholders, particularly Catholic Education and FAL to develop and meet all the criteria that would support this innovative approach to learning." Principal Cathy Larkin said the school design supports some students' industry training and vocational education qualifications and others to develop their own 'passion project' with the support of a mentor teacher and industry partners.
"This new approach to schooling sees teachers and industry experts working alongside students and tackling real world learning projects," Cathy said. The winning design includes facilities that include a playgroup led by Early Childhood students, hairdressing facility to support student learning and student-run café open to the community.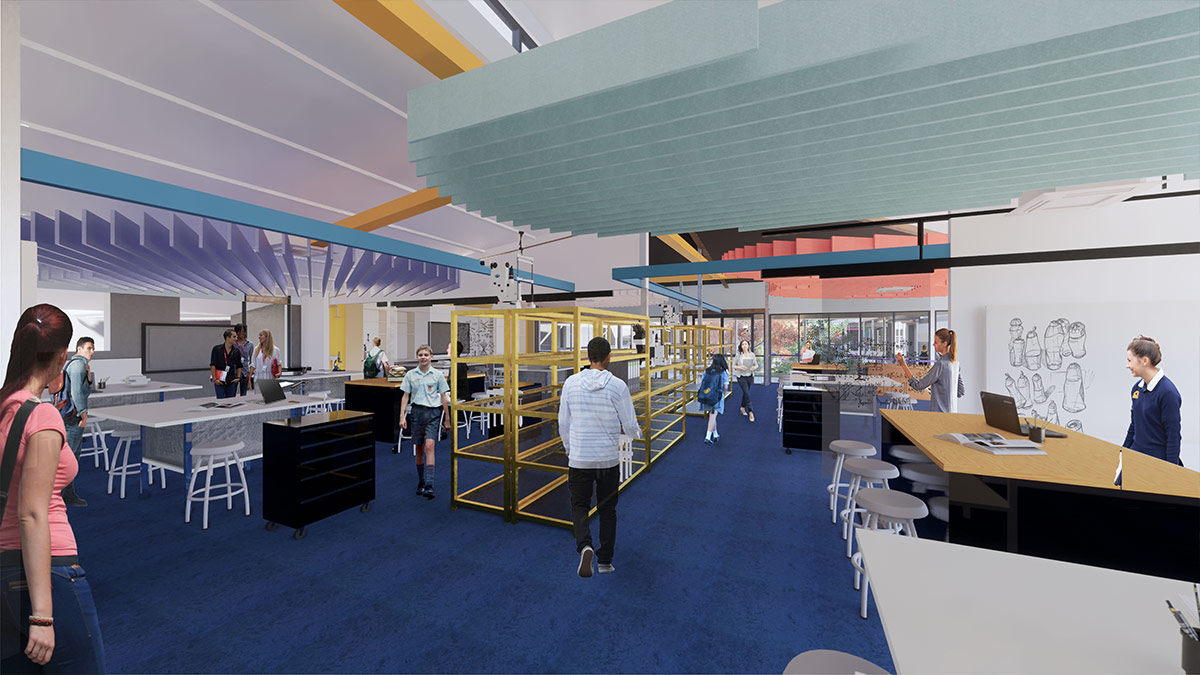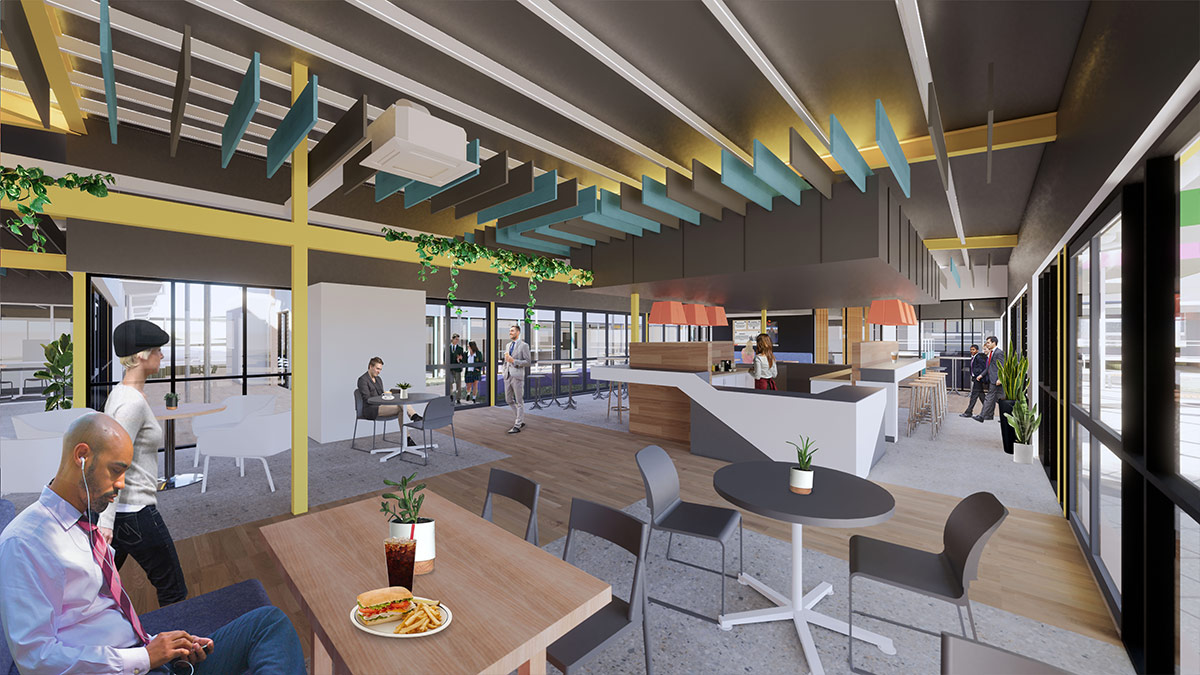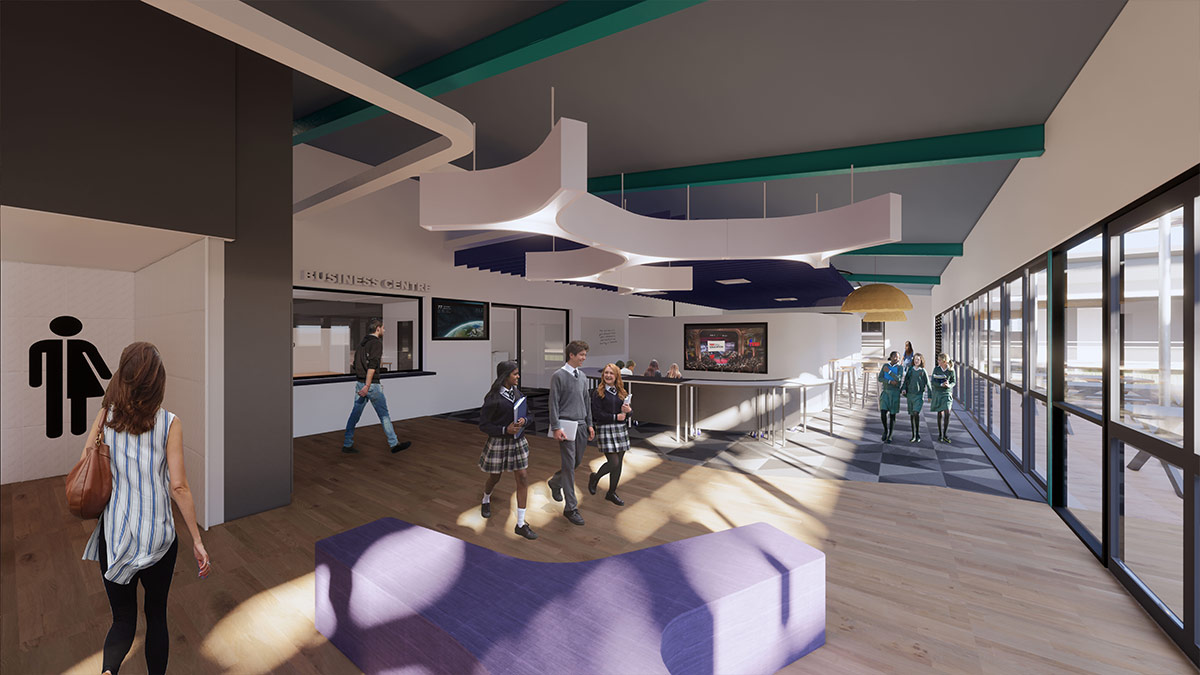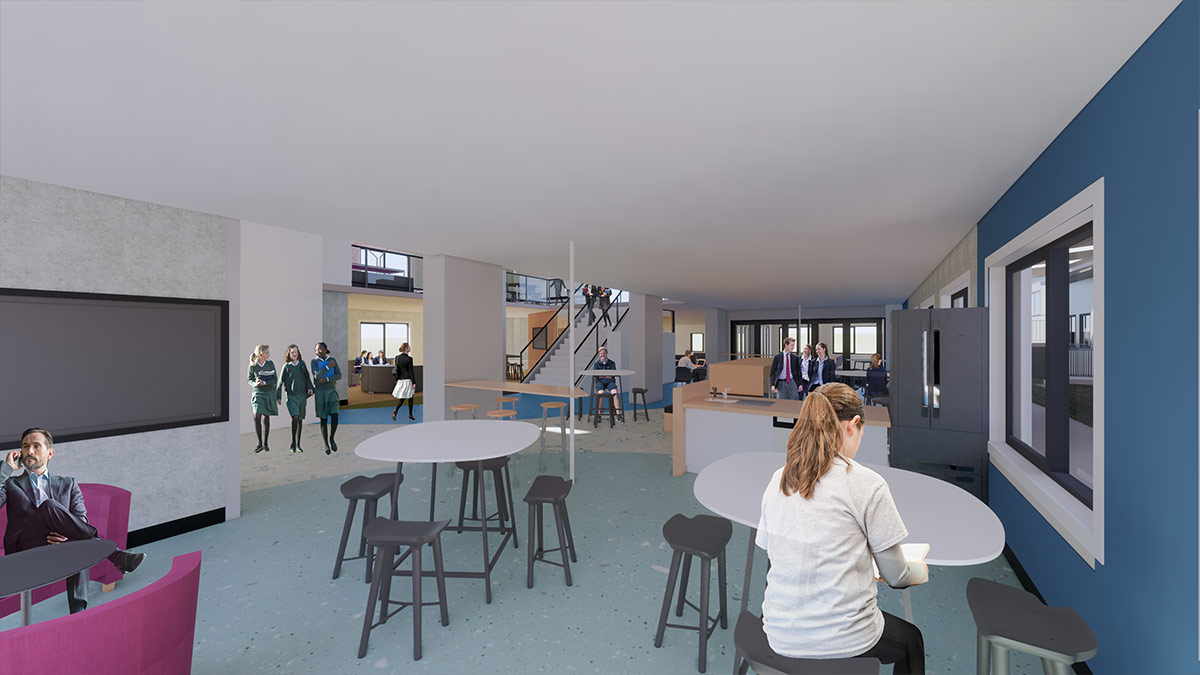 ---
Learn more about CathWest Innovation College