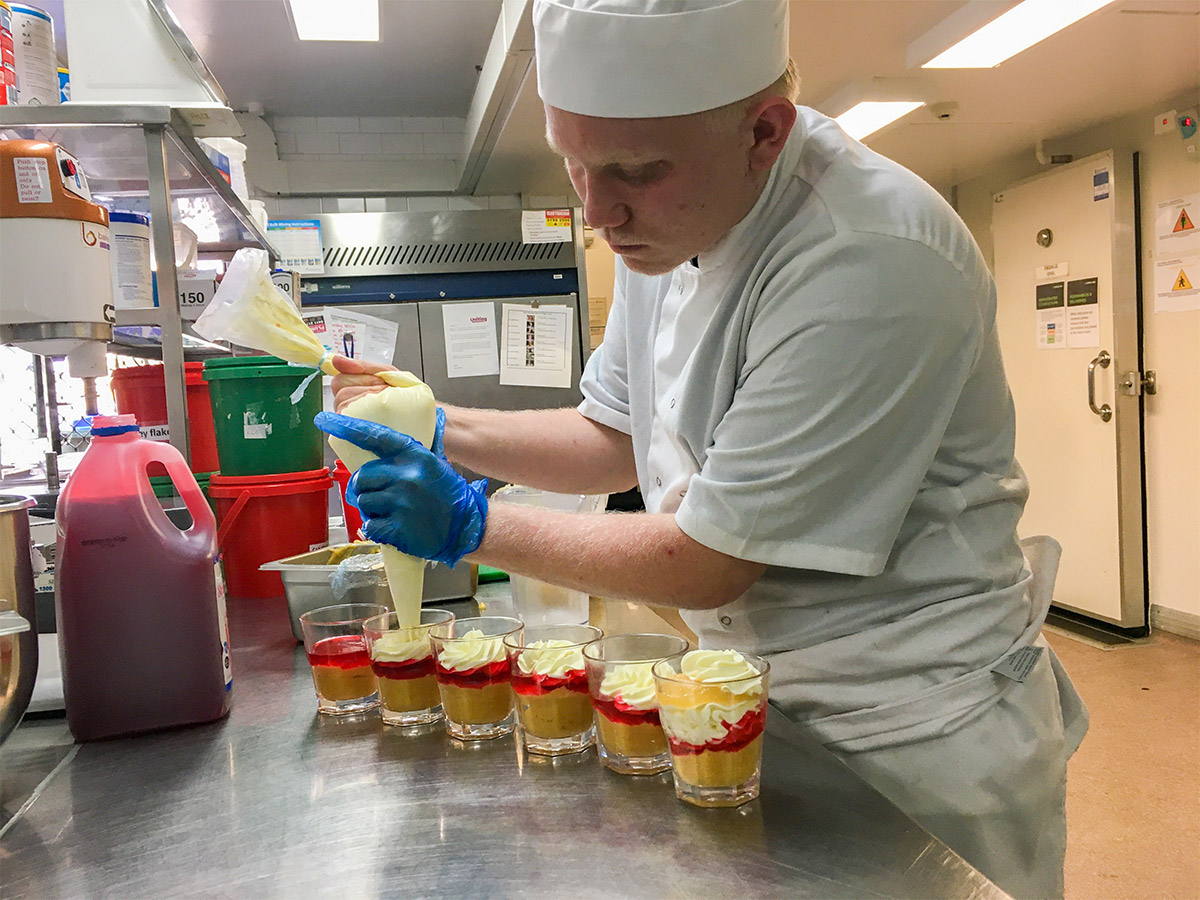 Jamie Murray has a flair for delectable desserts
Blacktown could be home to a unique American-style diner or an exciting dessert-train dining experience in the near future. That's the dream of talented CathWest Innovation College student Jamie Murray who was recently named a finalist for the regional NSW Training Awards (Western Sydney and Blue Mountains)
The Commercial Cookery and Business Services student is a finalist for the School-Based Apprentice/Trainee (SBAT) Student of the Year award due to his exemplary performance at school and through his apprenticeship with Cater Care Australia.
Cater Care, which manages over 200 sites and employs more than 3,000 people around Australia, lauded Jamie as one of the best apprentices they have.
"Jamie has been with us since the start of 2020 and, even through the pandemic, Jamie has continued to show up for work with the commitment and dedication that makes him stand out amongst many other apprentices," said Brian Cooper, Cater Care Group Training Manager. "He continues to rise above our expectations with his care and passion for culinary excellence, pride in every dish he creates, teamwork with all staff and clients, and a real commitment to community spirit."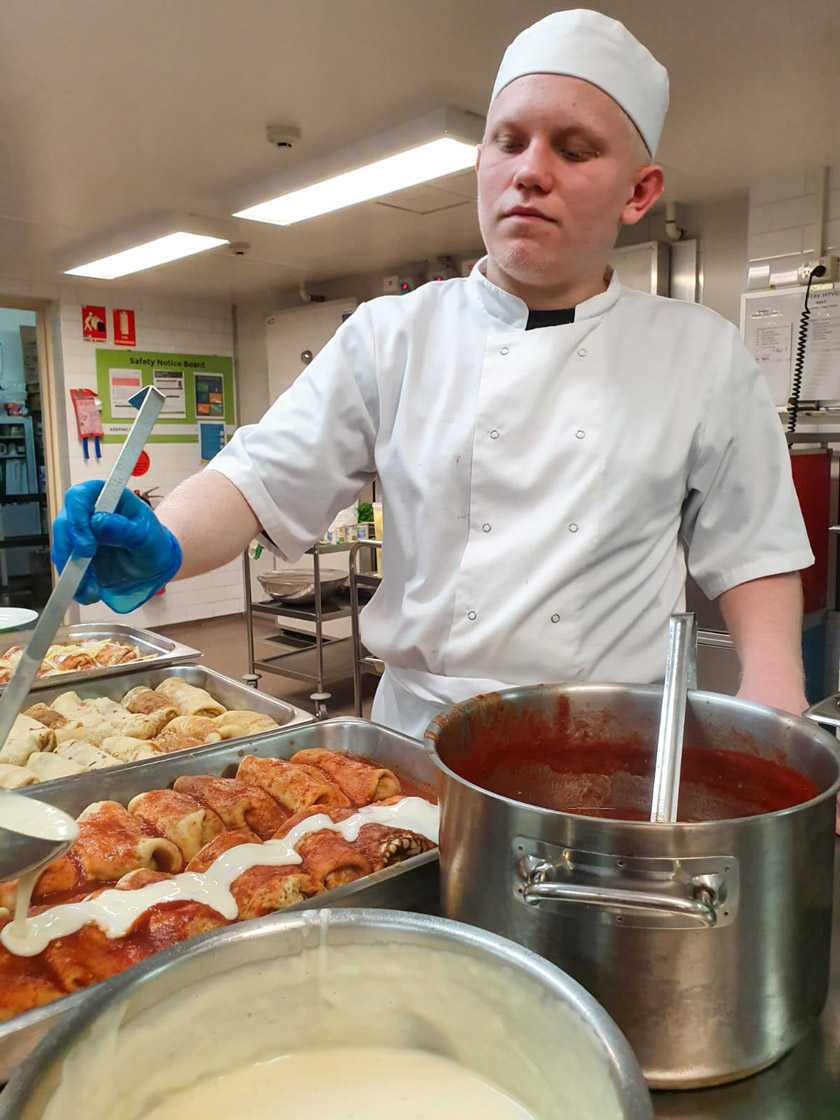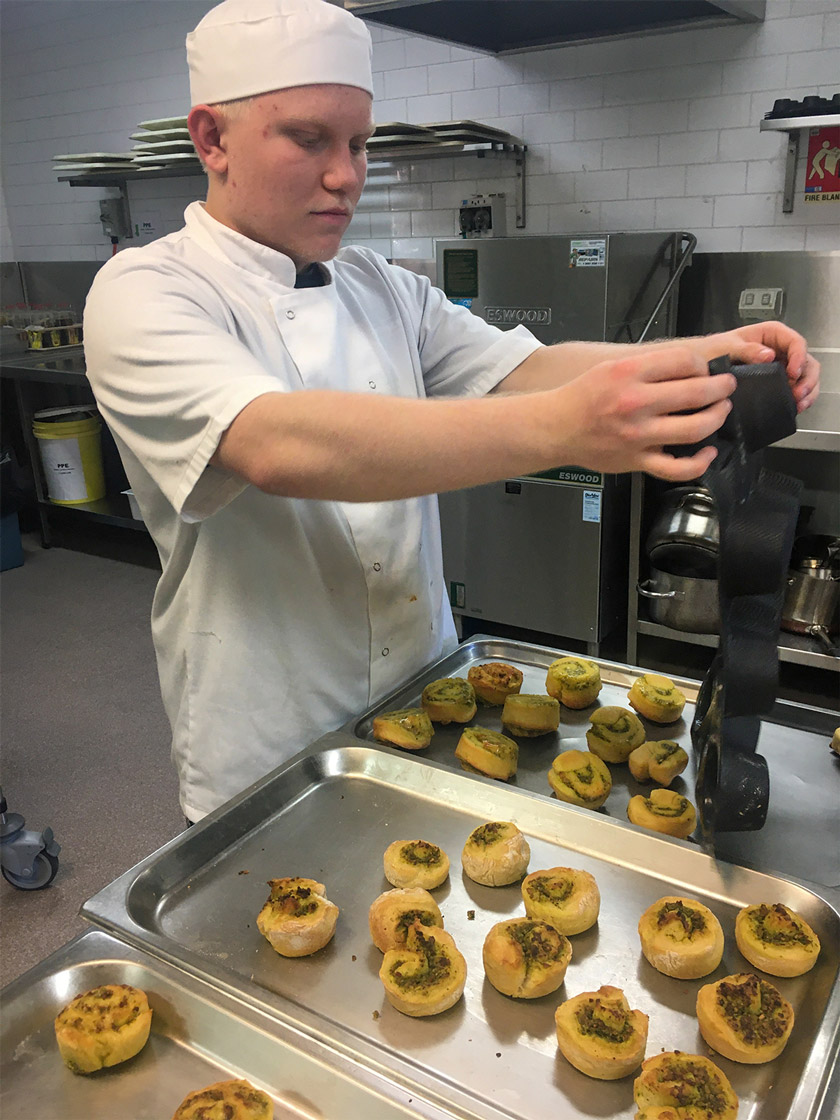 Jamie taking part in his Commercial Cookery course at CathWest
Having a passion for hospitality from a young age has helped Jamie enjoy great success since embarking on his VET studies at CathWest.
"I've been wanting to do this since I was five," Jamie explained. "I collected books and learnt about what sort of layouts are most suitable for cafes and restaurants. I've always wanted to open a diner. It's an American-style cafe. It'll be quick-served food but hopefully offering a twist of elegance at an affordable price."
"I'd also really like to develop a dessert train hospitality experience. It's exactly like a sushi train but for desserts. It's all about offering customers a unique dining experience."
Raised in Blacktown, Jamie is keen to see his local community enjoy greater choice and quality in the food on offer.
"Blacktown is a very close-knit community," he said. "So many different cuisines are already available but it would be nice to see more glamour in the offerings in Blacktown in the future. More infused versions of classic cuisines."
And it's not only in the classroom and workplace where Jamie has excelled.
"I've helped cater for baby showers by creating grazing boxes and things like that," he said. "Grazing boxes are similar to a cupcake box but instead of cupcakes you have savory items like dips and salamis."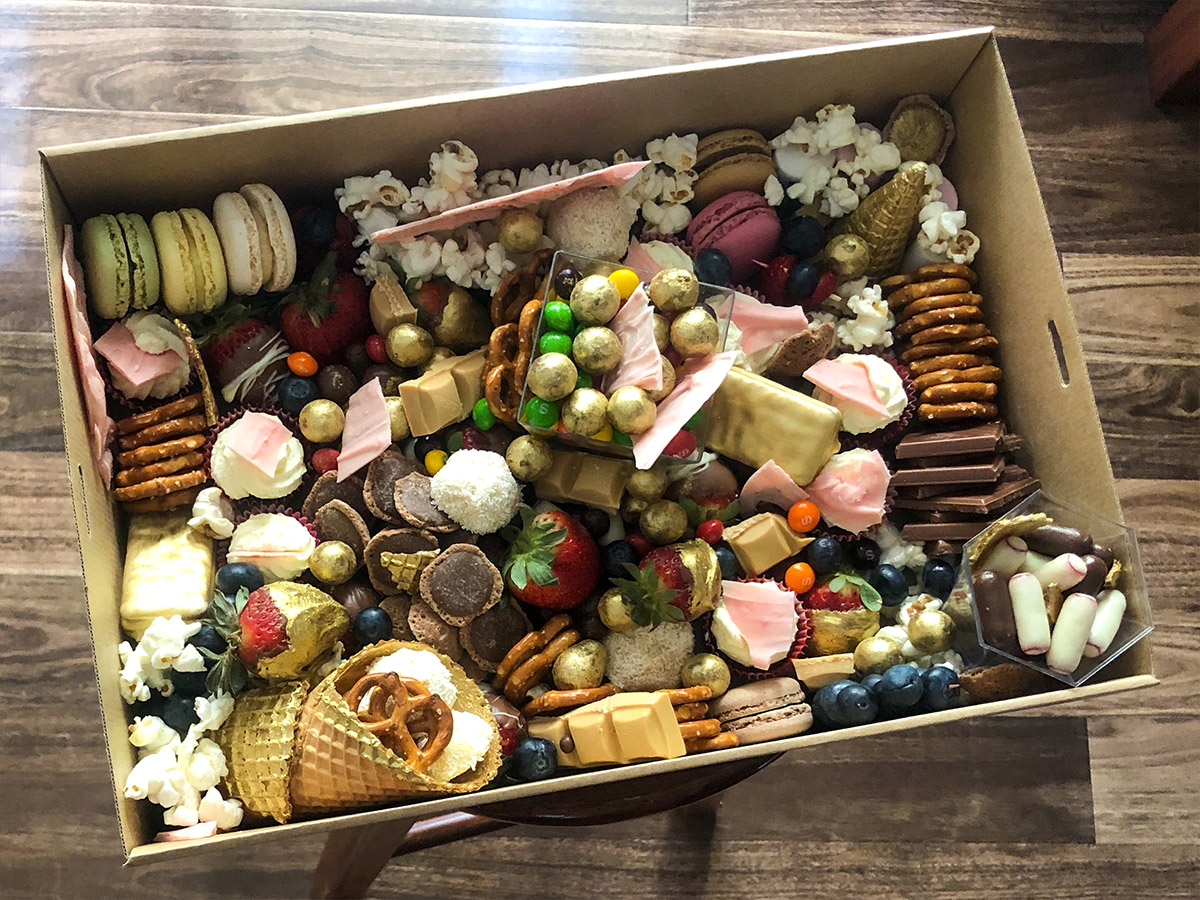 One of Jamie's delicious grazing boxes
Jamie has relished his time with Cater Care and their willingness to expose him to different parts of the business.
"His employers at Cater Care have been excellent," said Craig Brissett, Jamie's Commercial Cookery trainer/Hospitality teacher at CathWest. "They've exposed him to things a student wouldn't normally get to experience. He's had involvement in stocktake and planning menus. Jamie has driven this also through his passion to learn more and Cater Care has been great in being willing to let him learn these parts of the business. They've been so impressed with him."
"He might be an apprentice but Jamie exemplifies our company values of care, pride and community which makes him such an asset," added Cater Care's Brian Cooper.
Jamie has also drawn inspiration from famous chefs such as Jamie Oliver and Gordan Ramsey.
"Jamie Oliver is more of a home chef, creating simple flavours and new cuisines from the simplest of ingredients," he said. "Then you have Gordon Ramsey who's really strong from the business point of view and his ability to turn businesses around and enhance customer service."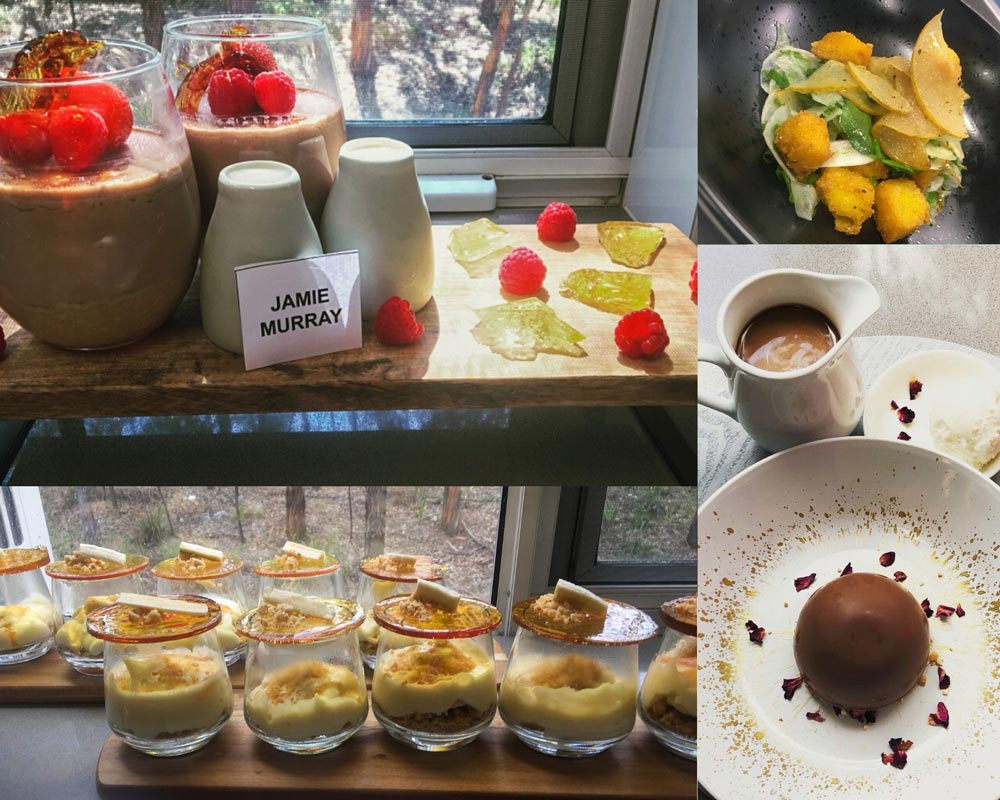 Some of Jamie's creations
Jamie was also keen to acknowledge the support he's received from teachers and staff at CathWest.
"Cathwest is a community," he said. "It's an adult learning environment and you have a lot of support behind you for what you want for your future, not what other people want you to do. Teachers here really encourage our passion for what we really want to do, not just to complete a course or do well in an exam. There's a lot of mutual respect with teachers which makes a big difference."