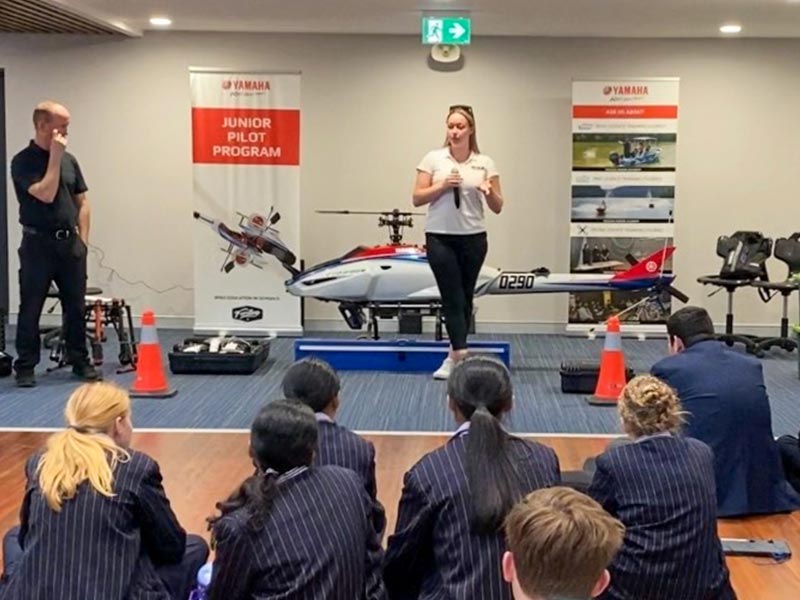 Dakota Hurney has gained valuable business skills through her apprenticeship at Yamaha
CathWest Innovation College student Dakota Hurney has paid credit to an amazing support network of family, friends and colleagues at Yamaha Wetherill Park after being named a finalist for School-Based Apprentice of the Year at the regional NSW Training Awards (South and South West Sydney).
The Year 12 student, who is studying Business Services and Finance Services while completing her HSC at CathWest, wants other young people to understand the benefits of Vocational Education and Training (VET).
"I wasn't in a great place at school," Dakota explained. "Mainly because I knew the traditional ATAR pathway wasn't for me. I did business in Year 10 and when Mr Wills (CathWest Assistant Principal John Wills) came and spoke at our school and explained about business and finance, from that moment I knew it would be perfect for me. I was so excited for the potential to work and develop skills and still continue my schooling at the same time."
"Doing VET has given me a head start on work. Being at CathWest also gives you this amazing insight into what life is like outside of school. It proves that you can do your HSC and get a head start on work."
Dakota is certainly ahead of the game thanks to her dedication to her apprenticeship with Yamaha Motor Australia.
"Yamaha is a big company and even in the Wetherill Park office there's finance, marketing, everything, it's huge," said Dakota. "They're all very friendly and my team is wonderful. They do everything they can to help me learn different parts of the business."
Along with learning from the finance team, Dakota has spent time as a Yamaha representative educating school students about the Junior Pilot Program and has also secured her Boat, ATV and PWC licence through her work.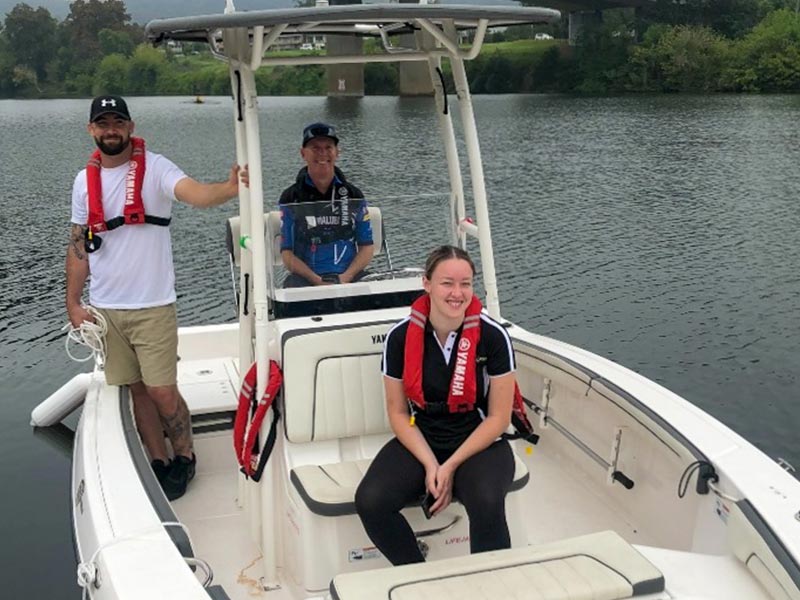 Dakota gained various licences through her work at Yamaha
"They love her at Yamaha," said CathWest Business Services Teacher Benjamin Miller. "Yamaha have always said from the get go that they're willing to push the envelope by helping Dakota develop business skills."
"Dakota has shown such maturity and has gone above and beyond in her workplace. She is a valued team member at Yamaha, which has been communicated to me a number of times and shown in the responsibilities that she has been given, especially during the COVID lockdown when she picked up a lot of extra work so that other members in the admin team were able to homeschool their own children, all whilst juggling her own school work."
Along with her team at Yamaha, Dakota is well supported by her friends at CathWest while at home, she has a new month-old baby sister and her entire family is thrilled with her success.
"My dad was so excited when I told him I was a finalist," Dakota said. "Mum almost cried. She was so emotional and was so happy for me."
"I adore my friends at CathWest," she added. "We're all like-minded. All of my friends do business. Coming to CathWest meant I could find friends who had similar interests to me and have a similar outlook for the future."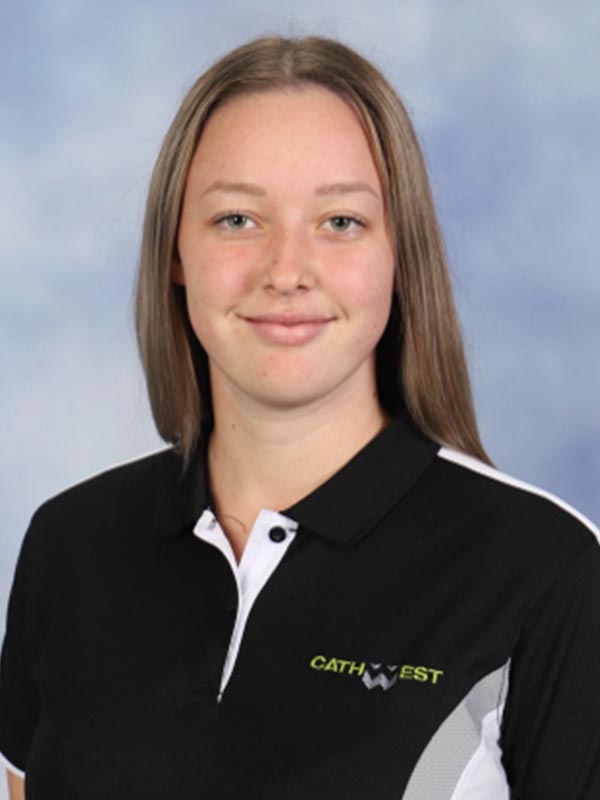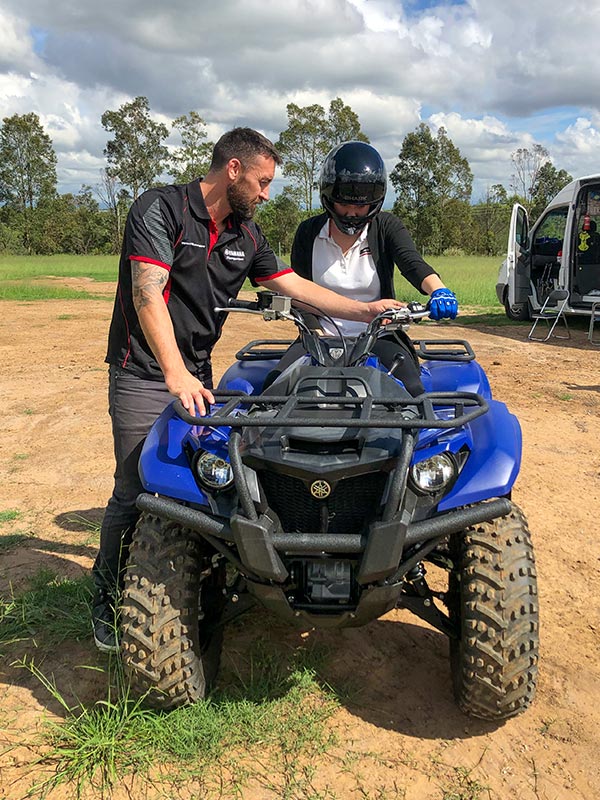 Dakota credits CathWest and her support network for helping her excel in her studies in Year 11 and 12
Dakota also said the learning environment at CathWest has helped her cope with juggling work and school.
"Since the very start, CathWest has felt like an adult learning space and you get treated like an adult," she said. "That environment spurs you on to do well for yourself and not just do things because someone told you to."
Teachers here help us more than teach us. They come to the workplace, they speak to our employers and if I have any issues, there's always someone I can turn to. I wouldn't be able to do the work and do my schooling without that support network.
Dakota is the only Catholic Education Diocese of Parramatta (CEDP) student nominated in the South and South West Region of the NSW Training Awards. In the Western Sydney and Blue Mountains region, fellow CathWest student Axyl Grundy was named School-Based Apprentice of the Year and St Mark's Catholic College student Ethan Zammit named VET in Schools Student of the Year at an awards ceremony last week. Three other CEDP students were finalists and were joined by Teacher of the Year nominee Michael Kelly.
CEDP is a leader in the area of skills-based learning and is a State Finalist in the Small Provider of the Year Award.