New school of thought
06 Apr 2022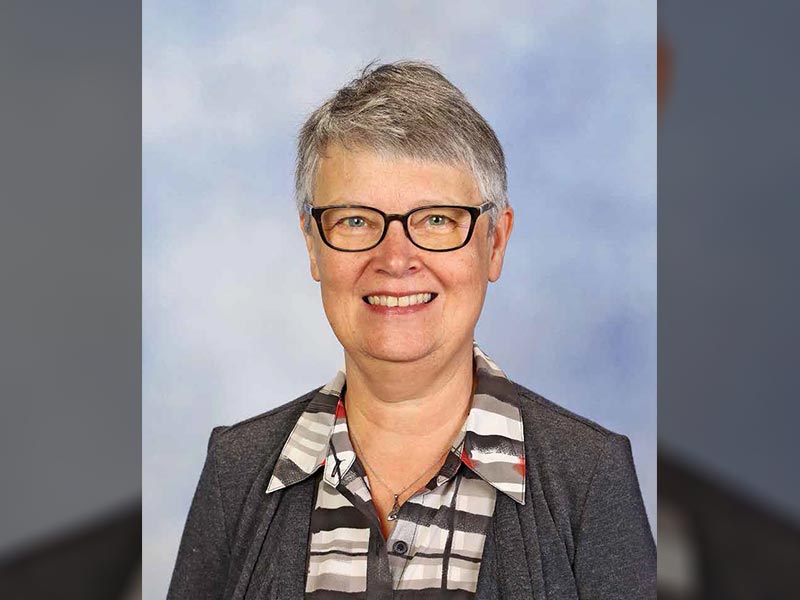 Principal, Catherine Larkin is transforming education to prepare the youth of Western Sydney for the jobs of tomorrow.
Catherine Larkin is passionate about providing the young people of Western Sydney with an education that is going to see them with useable and tangible skills for not only a successful career but a fulfilling life.
Moving away from the traditional school system, Cathwest Innovation College was formed in 2020 by the coming together of the Catholic Trade Training Centres and Loyola Senior High School.
Spread over two campuses in Mt Druitt and Emu Plains, the college offers new options for students from year 10-12, with a focus on more flexible education pathways.
By combining study and hands on training, students are still positioned to attain their HSC while getting a head-start on their chosen career - all without the pressure of formal HSC exams.
"I did the High School Certificate in 1977. One of my daughters did it in 2011, and the other 2015. Honestly, I would've been able to loan them my notes," she said laughing. "I mean, look, you know that's a bit of a caricature - because it has changed - but not enough.
"The system is very assessment driven. And so, there is a lot of time spent in schools preparing students for exams. The other thing I would like to mention is in terms of the mental health agenda now for young people, and the percentages that have anxiety and depression.
"If you tell students, they're not going to have to do any external exams, and still be earning money and accelerated into employment. They really love that."
Part of a diocese of 23 secondary schools all with traditional learning pathways and all them finishing at the end of year 12, Catherine said its ethos of passion, pathway, and passport are key to the college's success.
"The idea is that within those schools we can identify whether particular students need something different in terms of their learning pathway, the style of learning and the outcome.
"One of the criteria we have for all students is that they at least have an interest in something. It doesn't have to be extremely well defined. It could be as simple as having an interest in technology or construction. Then we can hep narrow it down and determine if it's an interest in software, or hardware or whatever. We want students here to have a passion, or at least an interest in something that could become a passion."
The college offers custom made courses enabling students to develop essential skills in time management, planning, and prioritising. In addition, students have the opportunity to learn practical, industry-specific skills preparing them for the jobs of tomorrow.
"Our trade pathway involves students undertaking school-based apprenticeship and traineeship programs. What we have at our school is that you come five days a week which will consist of one day at work, one day in your trade training, and then three days doing other courses that ensure eligibility for the High School Certificate."
Catherine said that the trainee and apprenticeships available are varied with several considered 'hard trades' such as carpentry, plumbing and automotive. There are also trades like hairdressing, commercial cookery, and early childhood education on offer plus newer pathways such as technology and entrepreneurial skills.
"And that brings me to the last key word - passport. Part of our ethos is that education really needs to focus a lot on the development of skills, because knowledge is so quickly redundant these days. So, we have what we call our skills passport. Whether you're a trainee or whether you're in the inquiry pathway; we want students to be understanding and developing and mastering skills. Things like communication, critical thinking, collaboration, but also things like literacy and numeracy — the employability skills — they are hugely important.
"The way we pitch it to the students is that competency in literacy and numeracy is not about having to pass an exam. If you want to get that dream job in the future. If you want to win that contract you have to know how to quote. You need to be literate to make money.
"For a kid on a trade pathway, their passport will be more about those employability skills and the actual products they've created.
The passport system the college is offering is working with seventy to eighty percent of students leaving the college having secured an apprenticeship, traineeship, or employment when they leave school.
"But if it is a university degree they would like to pursue, the skills and actual experience that they have will allow them to choose it if they wish to."
Which leads to what Catherine said is one of the major issues with students choosing a different educational pathway, particularly when it comes to young women.
"Unfortunately, I think our society still prizes a university pathway and qualification. But the fact is, in many cases, students struggle in traditional academic environments and then there are changing workplace requirements.
"We want the gifts that our students have to be equally valued. And that's the message we want to get out. We value young people. And we will work with them," Catherine said.
"We also don't try to mould them. And in fact, because we're a new school, they are moulding us we try to be responsive to what they need.
"What's actually happening is that students are coming here because they are wanting to leave mainstream education. Their families are looking for another way that is more holistic and sets these young people up for success career wise and in life."
26 Sep 2022

Use the Term 3 School Holidays 26 - 28 September for an opportunity to upskill for employment outcomes and develop skills in your passion area. Limited spaces still available!