INQUIRY PATHWAY
For those who want more control over what they learn and how.
Want more control over what you learn and how?
Have a dream or a passion and aren't sure what to do with it?
We work with you to deliver learning that's just right.
At CathWest we know that education can't be a one size fits all approach, that's why we work with every student to deliver learning that's just right for them. Ideal for students who have a dream, passion or talent and aren't sure what to do with it, this new approach to schooling sees teachers and industry experts working alongside students and tackling real world learning projects.
We help students develop a skills portfolio and additional qualifications, all while meeting the outcomes set out by the NSW Education Standards Authority (NESA). We make it possible for students to drive their own learning in a personalised environment while being supported, nurtured and mentored.
Parents will have continual access to their child's online learning folio and be able to see progress and teacher feedback in real-time.
Parents will be able to provide feedback to their child on their progress and communicate to teachers/mentors online.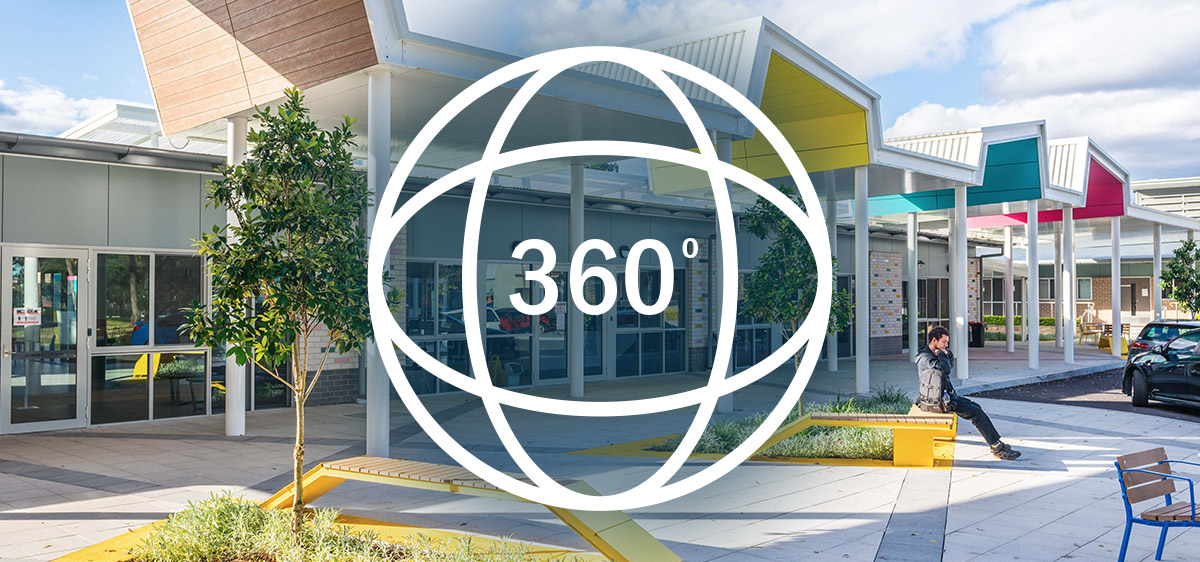 The Inquiry Pathway is undertaken at the CathWest Loyola Campus and students benefit from cutting edge learning facilities such as the Maker Space with its machine room where you can tinker and come up with your own creations, a STEM Lab fitted with the latest tech to encourage curiosity and investigation and our Media Studio that supports podcasting, animation, videography, photography, coding and more!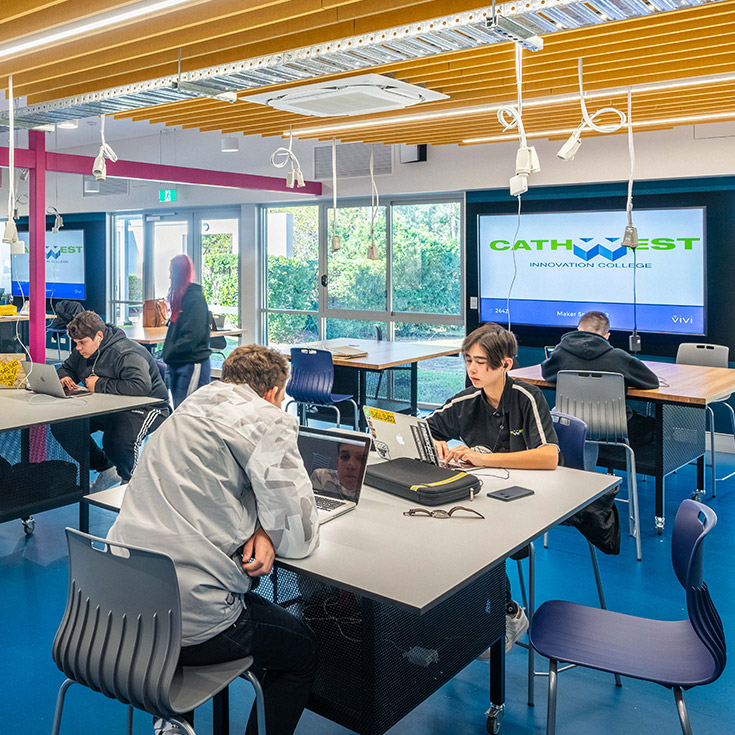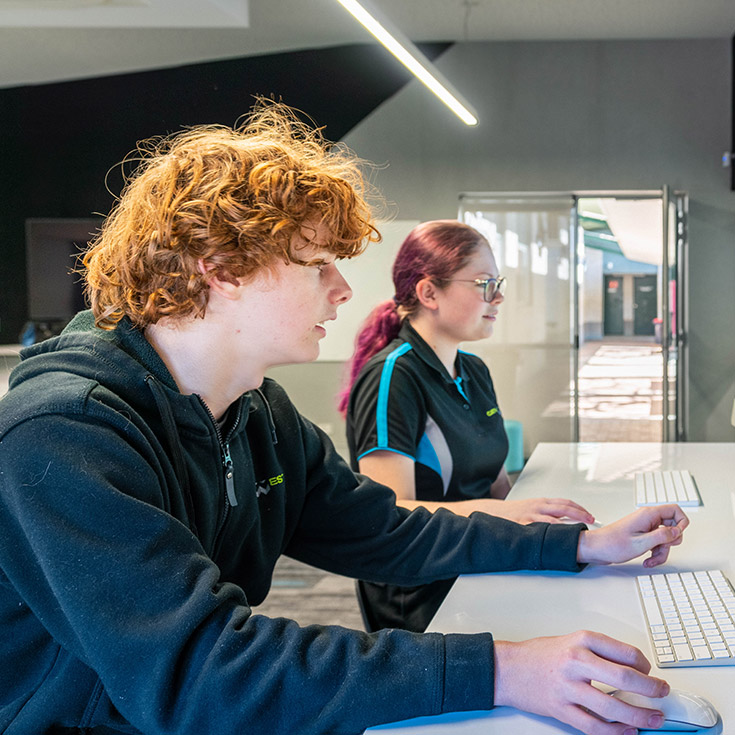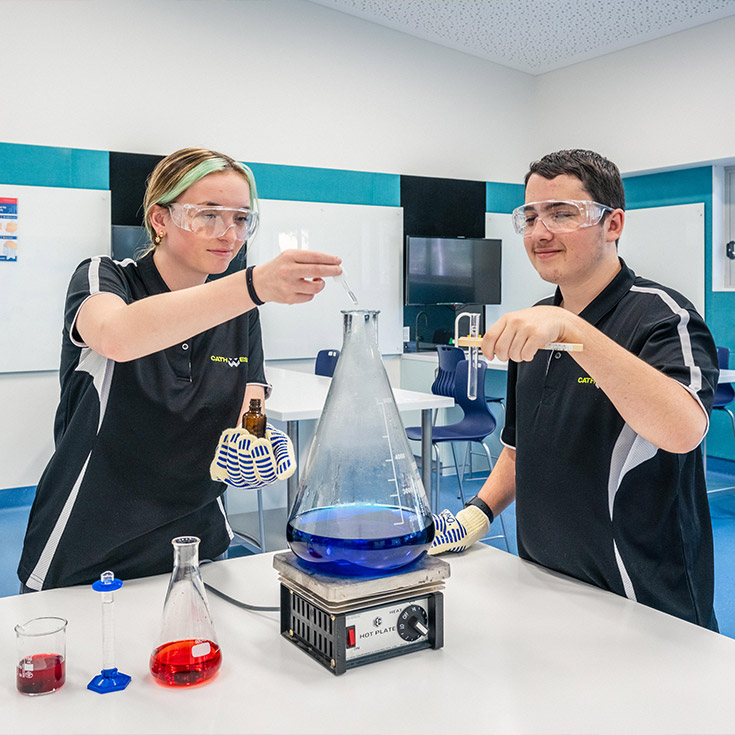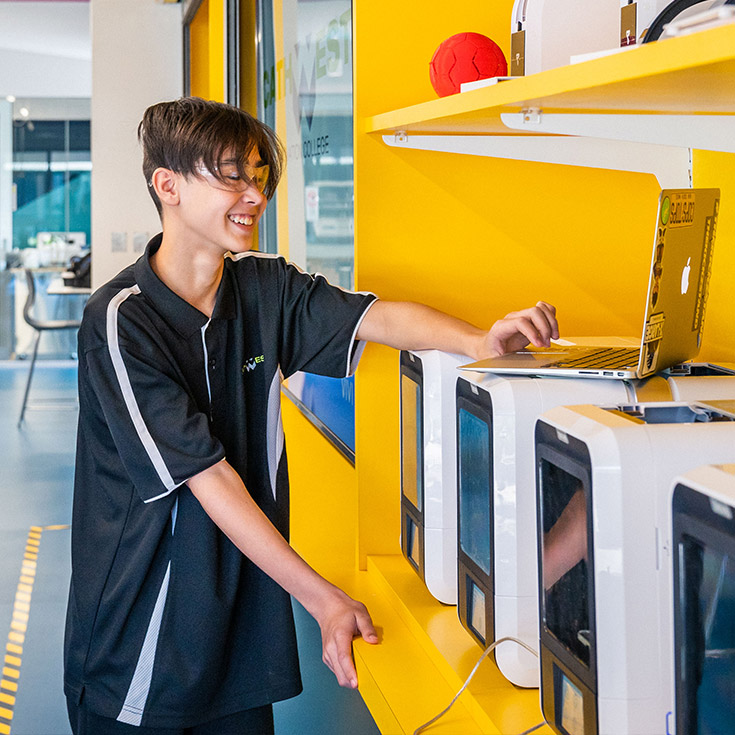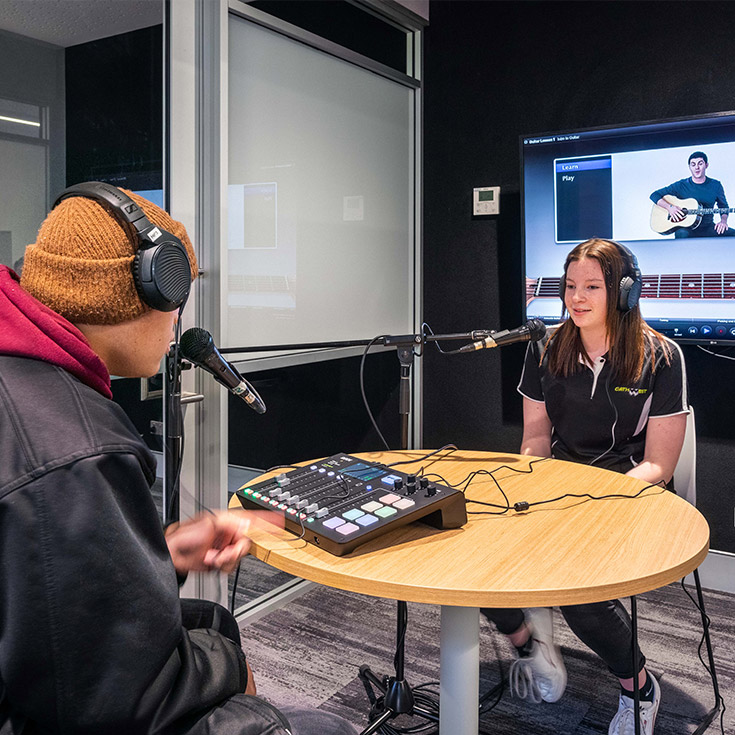 Got a career in mind? How CathWest can help get you there.
The Inquiry Pathway can look different for every student, dependent on the career you have in mind and the choices you make. Your learning could look similar to one of these scenarios... it's all up to you! The learning is personalised at CathWest for each student.
Health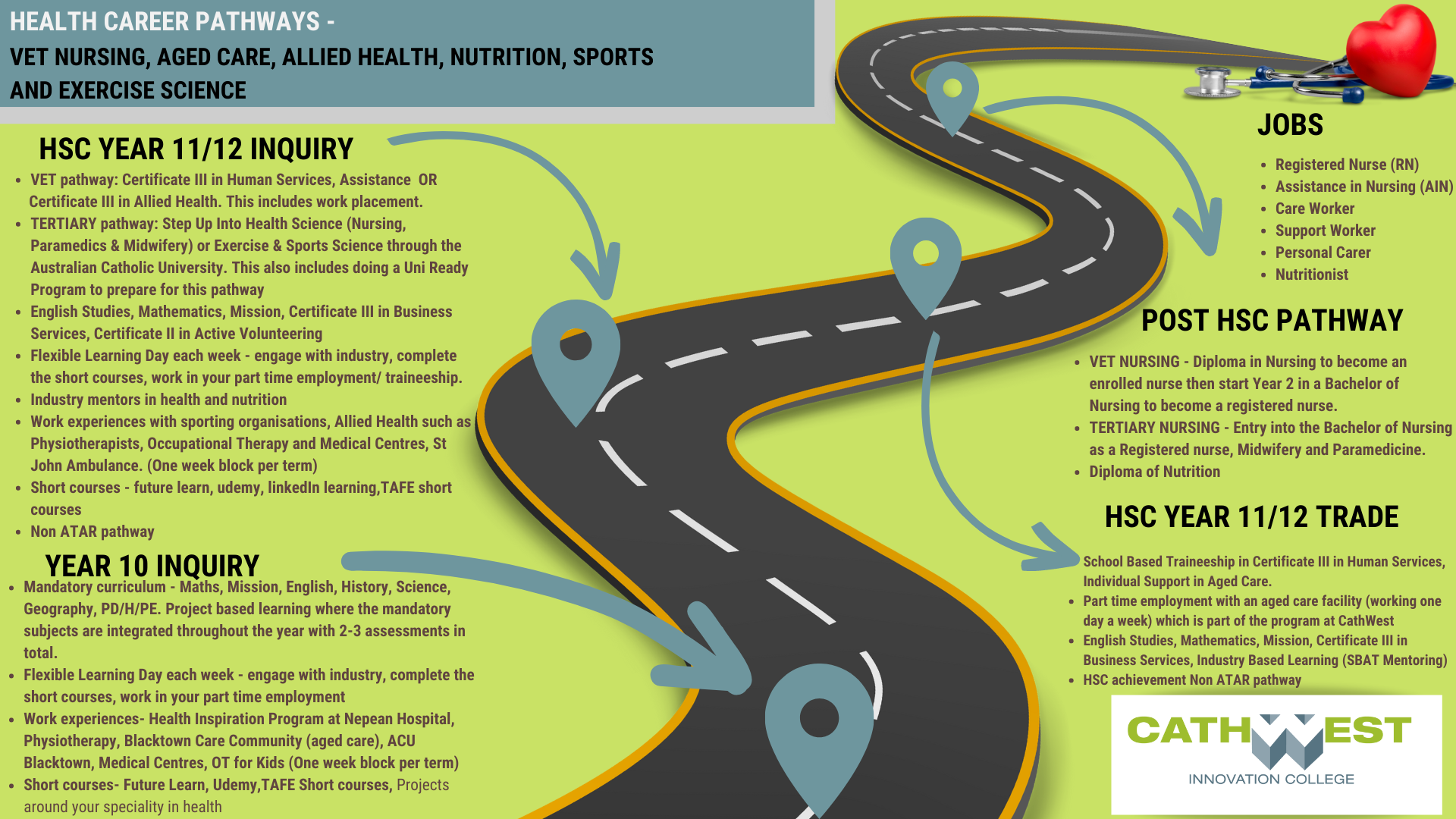 Creative Industries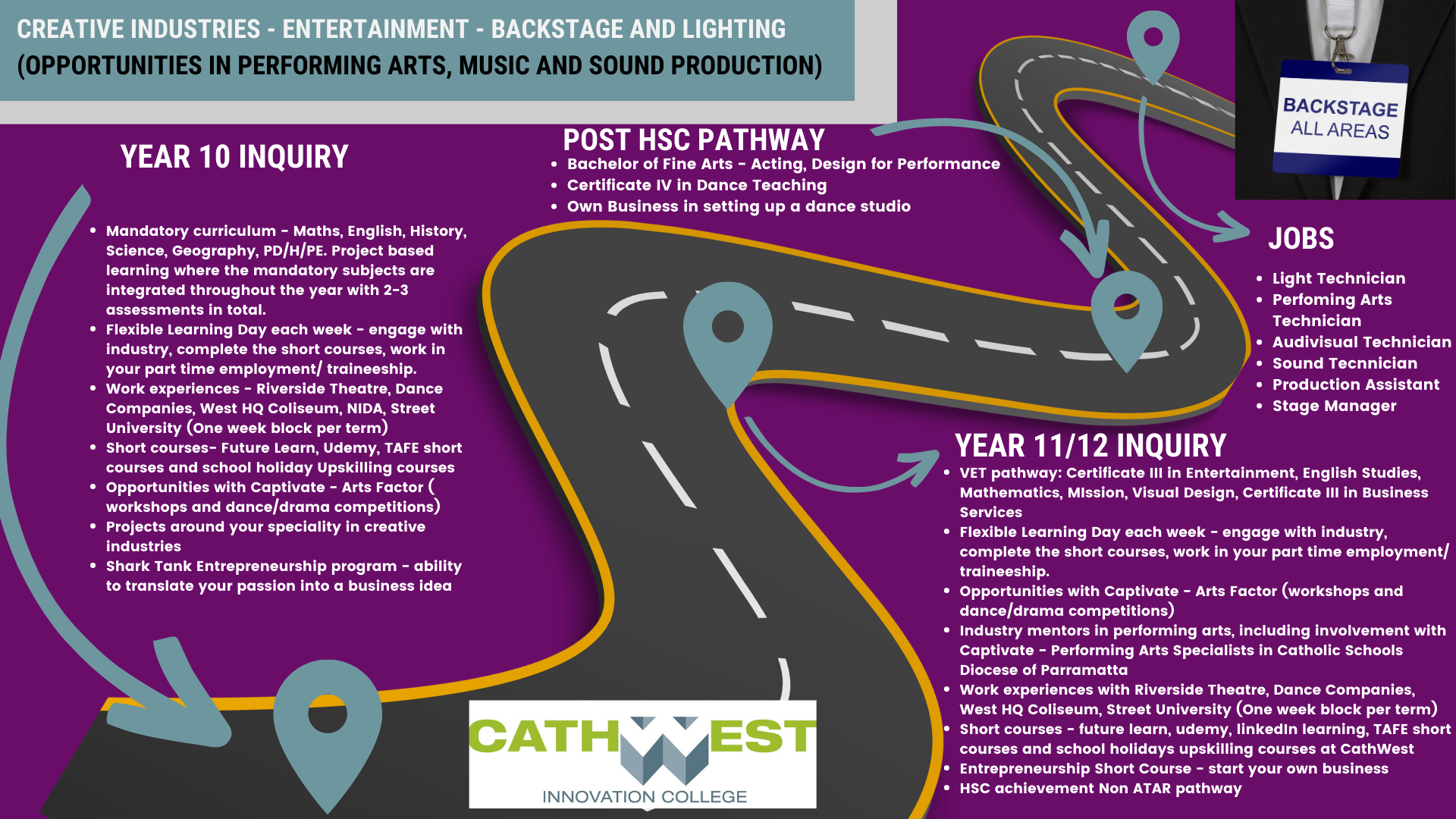 Animal Studies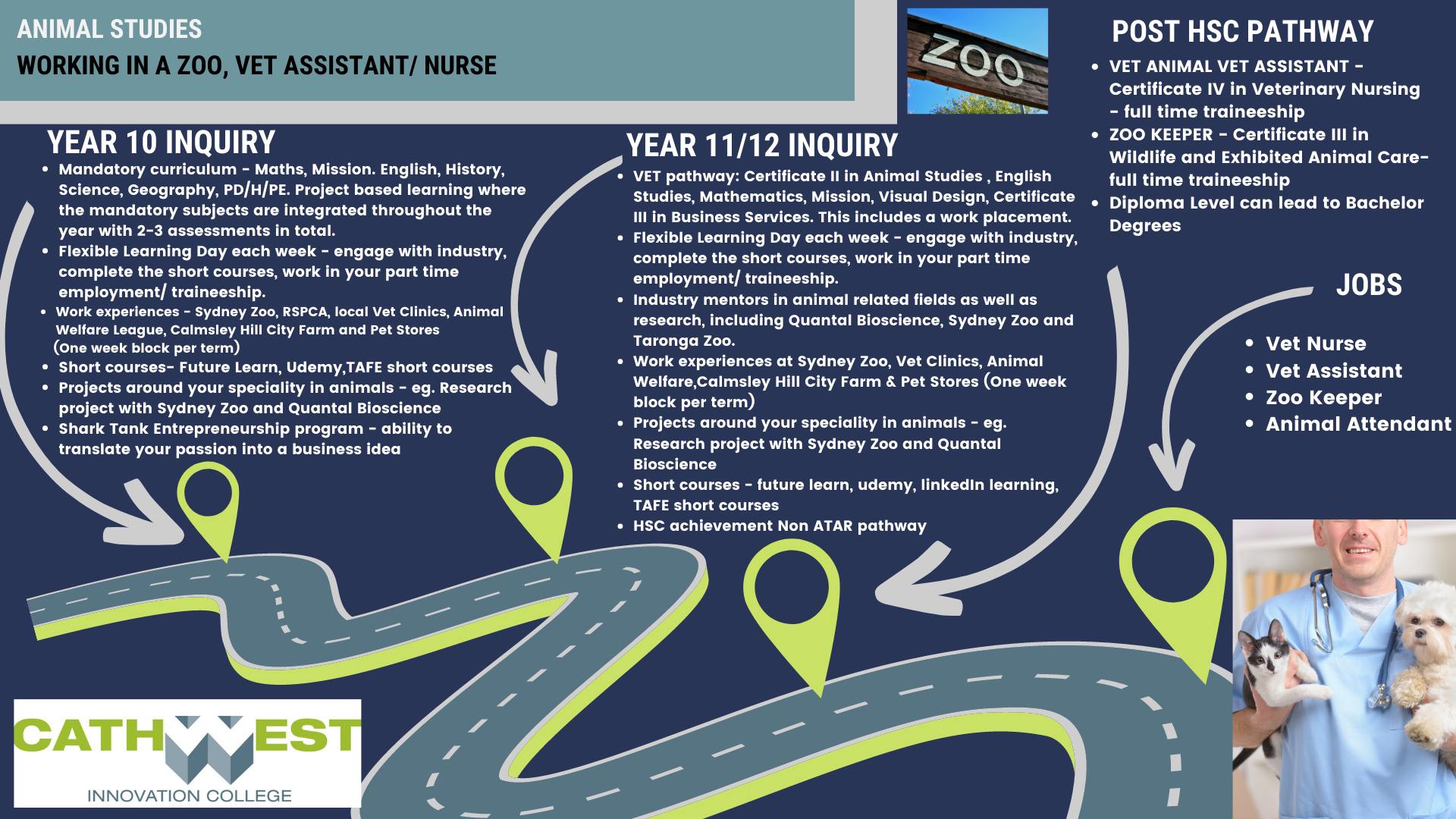 Digital Media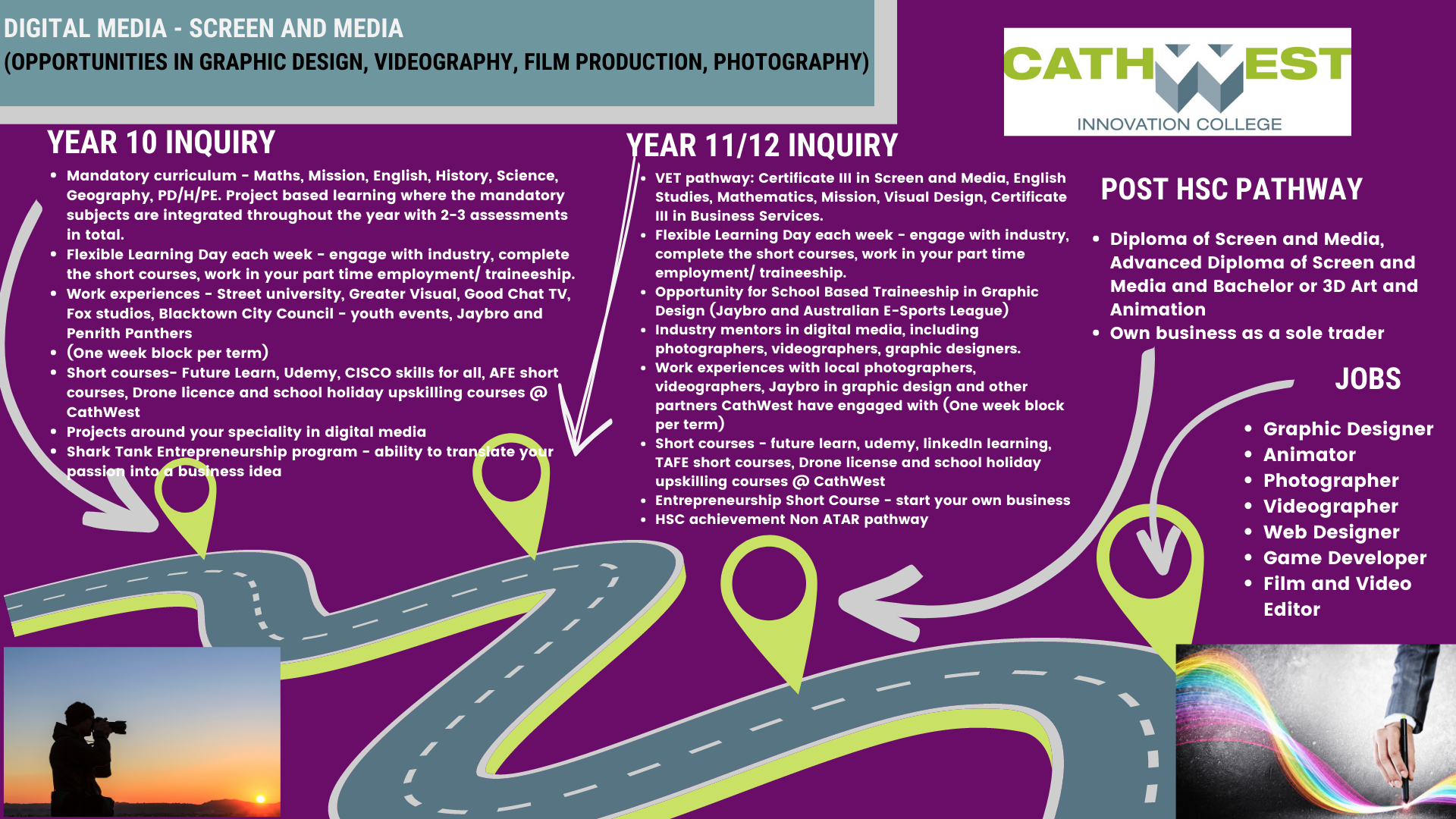 Information Technology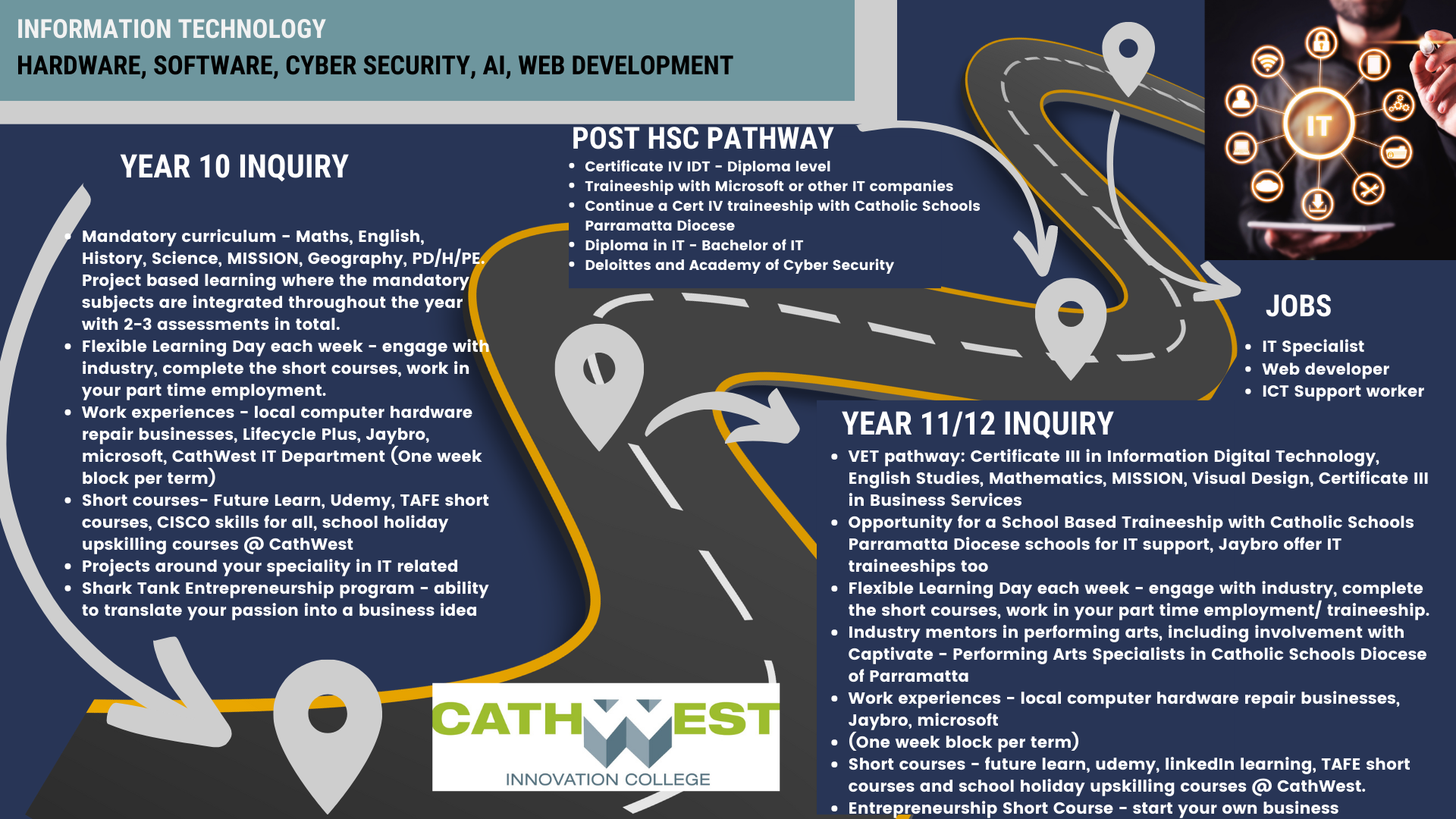 Illustration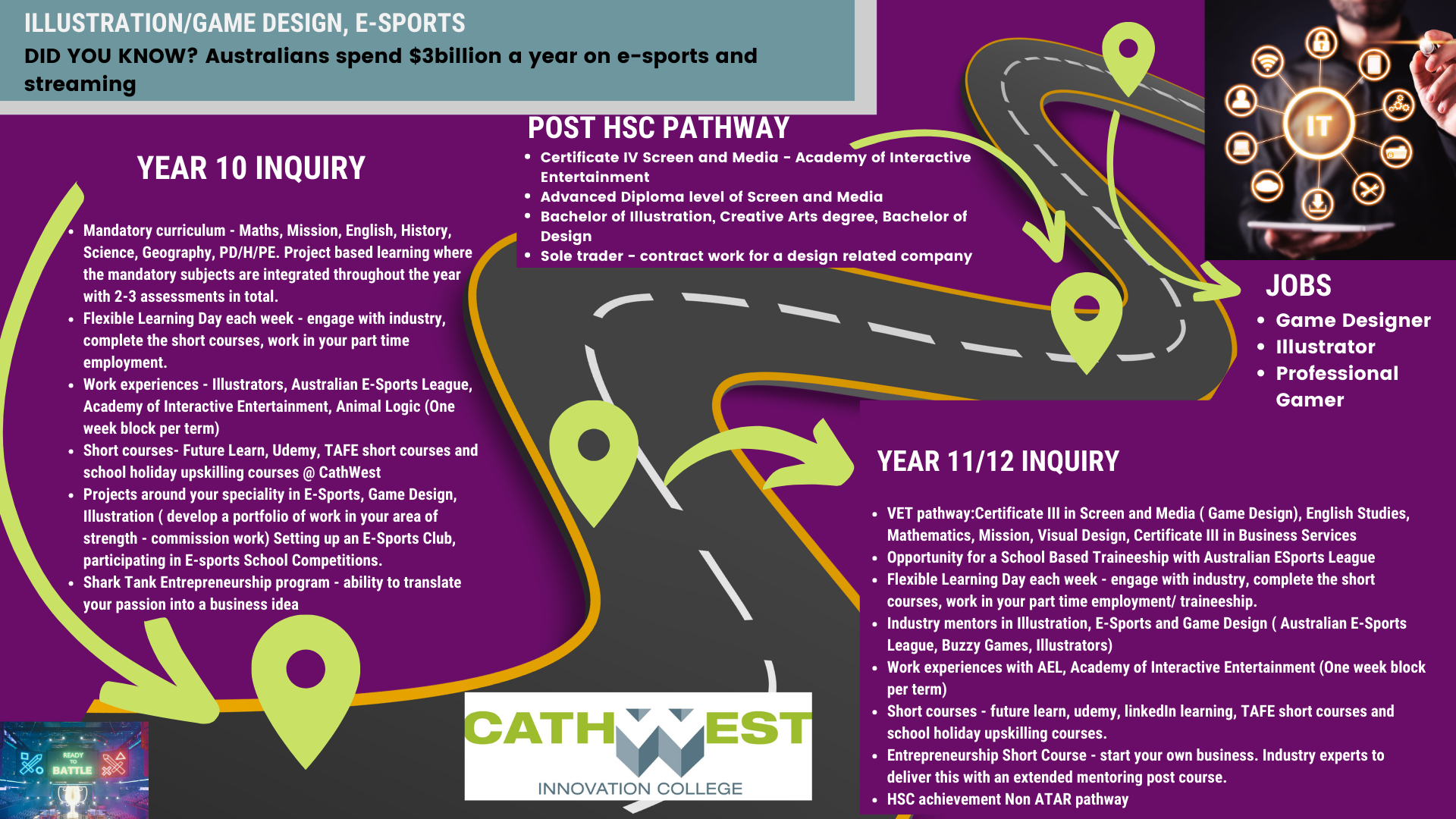 Entrepreneurship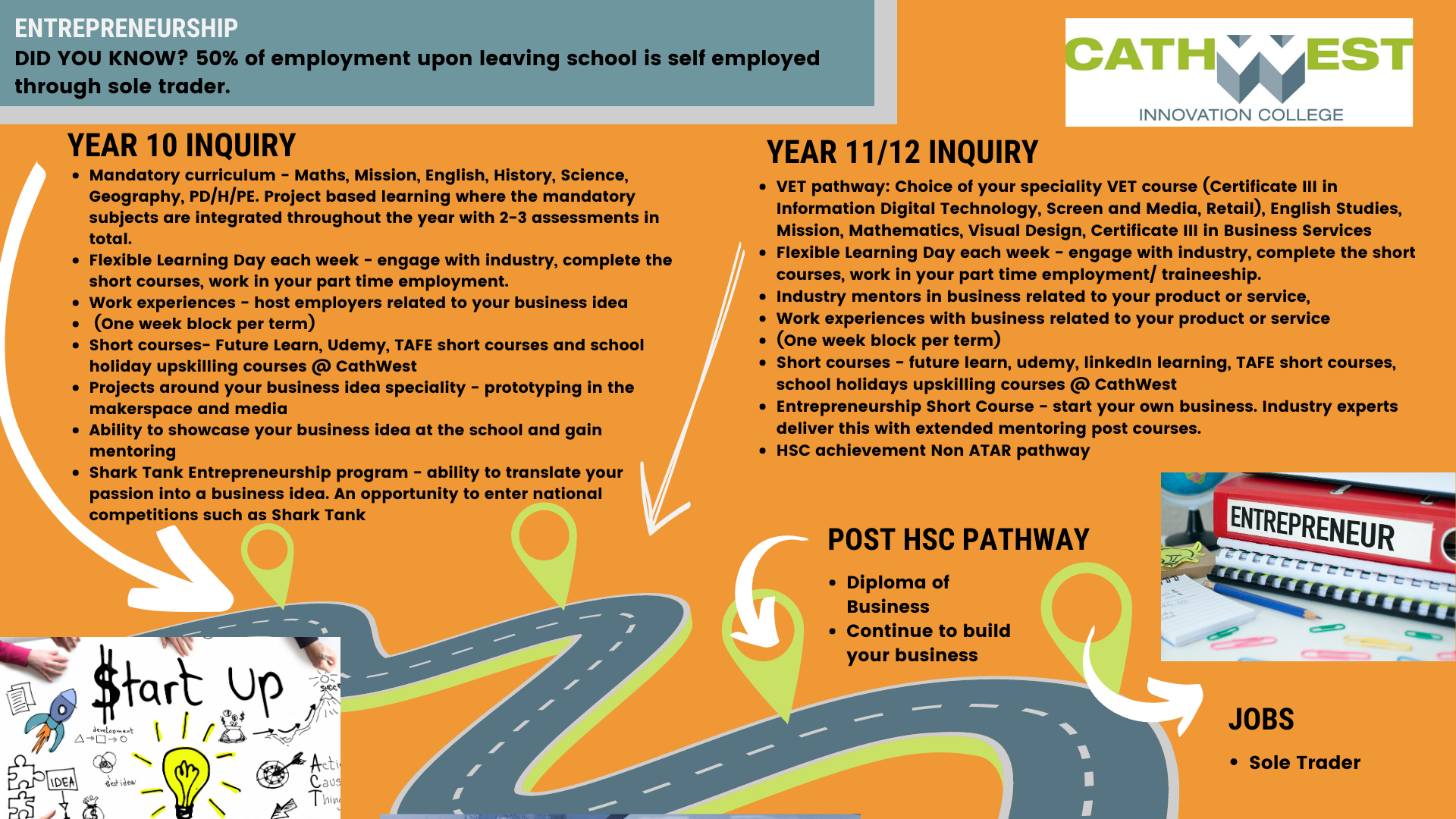 Business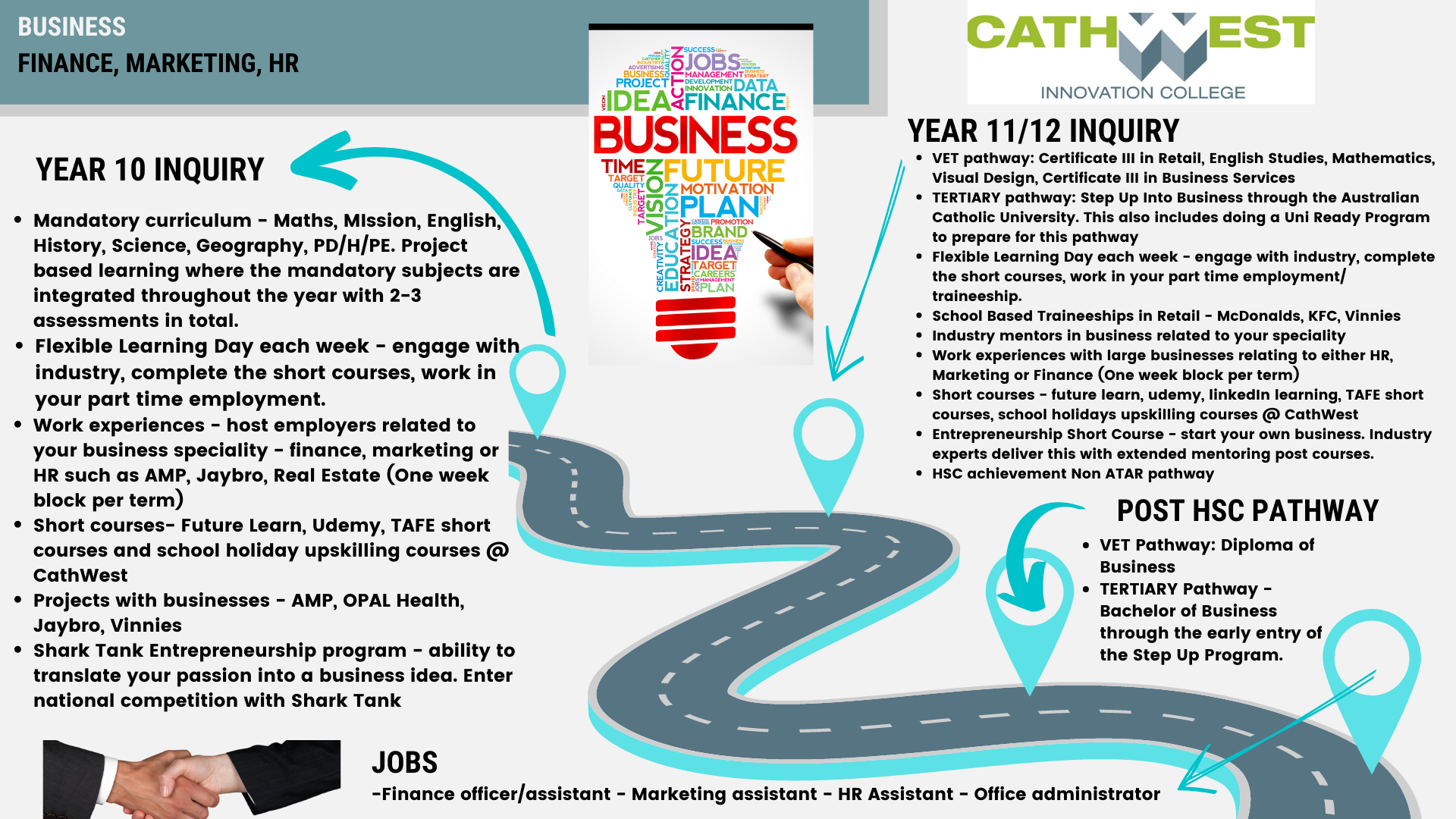 Design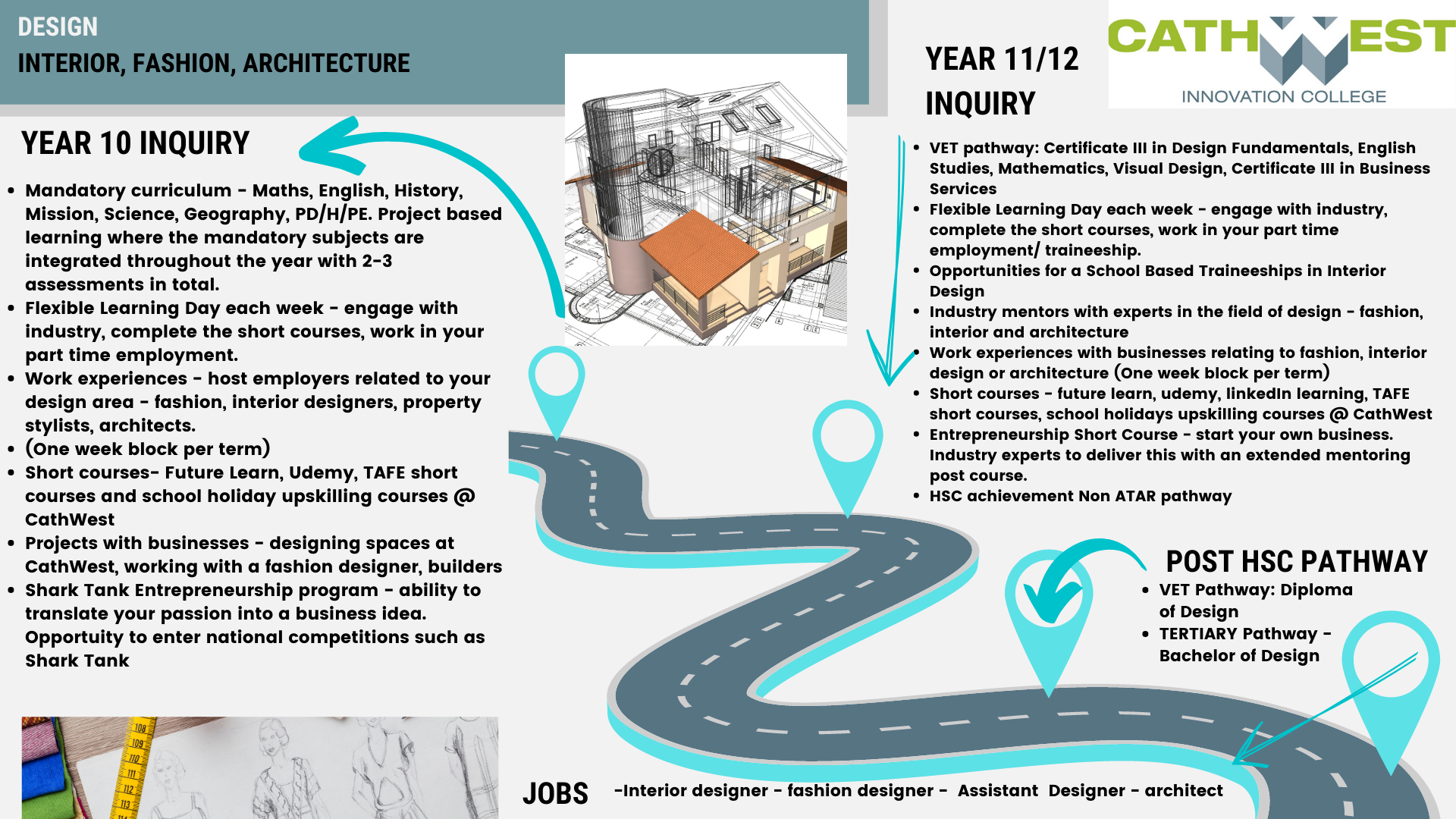 Defence Police Fire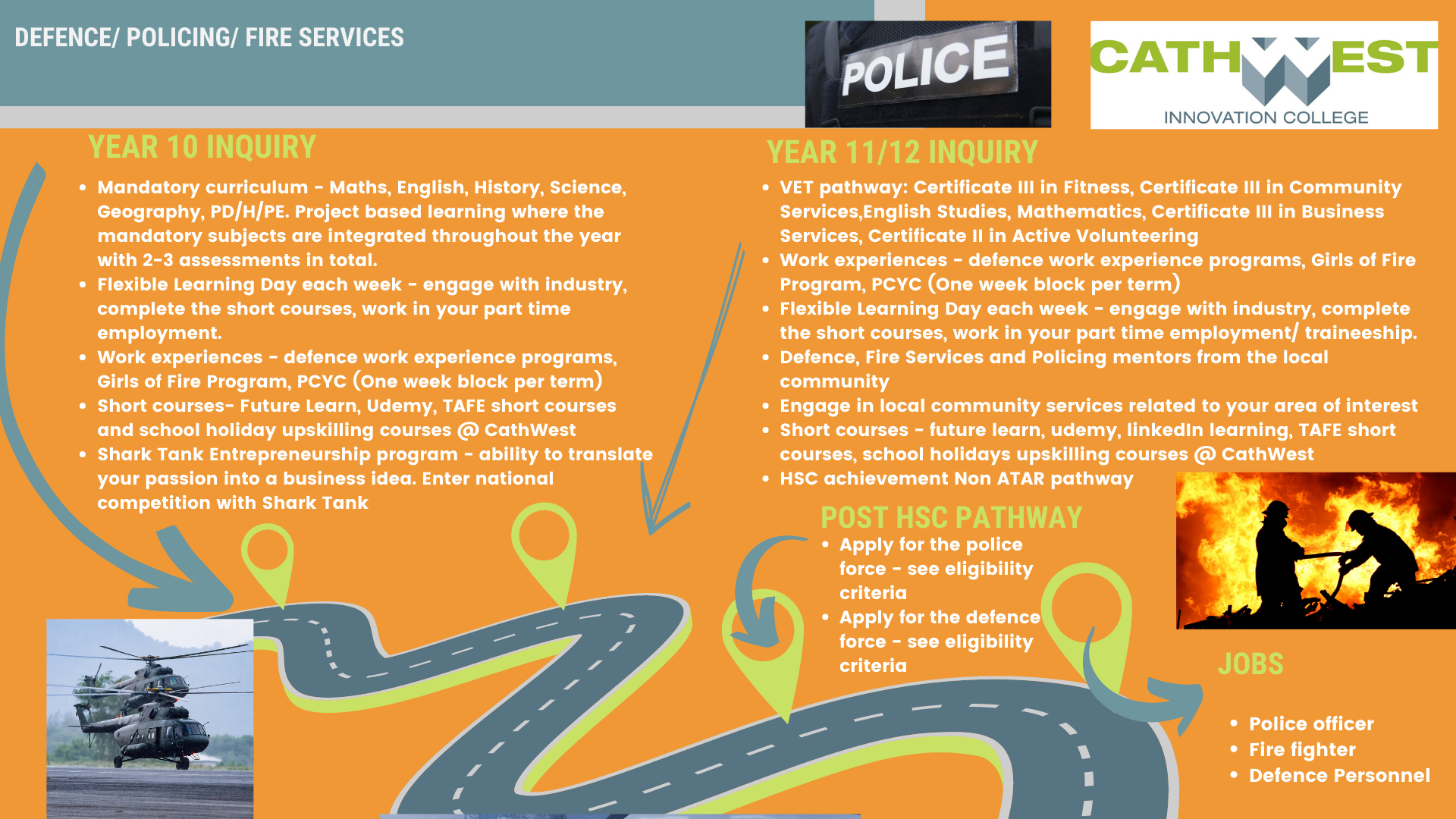 Students will learn at the college, but may also learn on the job, in the field or online
Ready to get started?
Talk to CathWest about what your Inquiry Pathway will look like!