Want more control over what you learn and how?
Have a dream or a passion and aren't sure what to do with it?
We work with you to deliver learning that's just right.
This new approach to schooling sees teachers and industry experts working alongside students and tackling real world learning projects. We help students discover their passions and harness this interest, developing a skills portfolio and additional qualifications, all while meeting the outcomes set out by the NSW Education Standards Authority (NESA). We make it possible for students to drive their own learning in a personalised environment while being supported, nurtured and mentored.
The Inquiry Pathway was developed by CathWest in response to our rapidly changing world. Students leaving school today are entering a workforce that requires them to be effective problem solvers and expert communicators. CathWest meets this need by ensuring our students develop transferable, employment focused skills through ongoing engagement with businesses.
What's on Offer?
The Inquiry Pathway has a variety of opportunities for students such as:
| | | |
| --- | --- | --- |
| | | Get your NSW HSC |
| | | |
| --- | --- | --- |
| | | Early access to the workforce with hands-on, real world learning |
| | | |
| --- | --- | --- |
| | | Create valuable industry connections and networks |
| | | |
| --- | --- | --- |
| | | Experience an internship |
| | | |
| --- | --- | --- |
| | | Complete a range of VET credentials |
| | | |
| --- | --- | --- |
| | | Learn industry specific skills |
| | | |
| --- | --- | --- |
| | | Build the foundational knowledge required to kickstart a future career |
Parents will have continual access to their child's online learning folio and be able to see progress and teacher feedback in real-time.
Parents will be able to provide feedback to their child on their progress and communicate to teachers/mentors online.
Students will learn at the college, but may also learn on the job, in the field or online.
Download Resources
Who chooses an Inquiry Pathway and what does schooling look like for them?
The Inquiry Pathway can look different for every student, dependent on the choices they make. Your learning could look similar to one of these scenarios, then again, maybe not...it's all up to you! The learning is personalised at CathWest for each student.
My dream job is video-game designer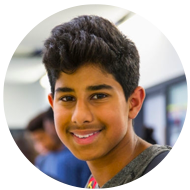 Alex is a Year 10 student who is fascinated by computing and his ultimate goal is becoming a video-game designer. Alex is motivated by his dream and has a proactive approach, teaching himself how to code as a hobby. Alex enjoys school, but he wants to spend more time working towards making his dream a reality.
At CathWest, Alex has started learning how to develop video-games. To do this, he's building a script for the game in English, learning about the map design in Geography and understanding how to market and monetize his game as part of Commerce. In Science and Maths, he's learning about the physics behind how characters move around in his virtual world. The learning is tailored to what Alex is interested in and relevant to what he needs to know to succeed in his chosen career. He is still meeting the outcomes required by the NSW Education Standards Authority (NESA) for Year 10 students.
When Alex finishes his studies at CathWest, he will have created a complete video-game with the knowledge to market it and start his own creative development agency. Alex will also complete his Higher School Certificate and a statement of attainment for a Certificate III in Information Digital Technology. By undertaking this qualification, Alex is able to get a head-start in his career training.
I'm already designing my own clothes - I want that to be my job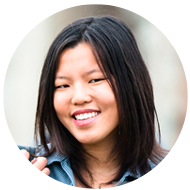 Tahlia is a Year 11 student with a passion for clothes and a natural flair for fashion design. Her end goal is starting her own boutique fashion label where she can design and sell her own clothes.
At CathWest, Tahlia has started learning how to run and manage a business and is exploring enrolment in a course outside of school specifically catering for up and coming fashion designers. Maths lessons for Tahlia are about learning how to manage a budget and finances. Tahlia is already designing clothes in her free time, and in English, is learning how to write captivating product descriptions and creative advertising slogans to sell her designs. Tahlia has started an internship with a fashion design company where she is picking up new tips and tricks.
Tahlia is also working with an industry mentor on designing new kinds of clothing, as well as learning different trends in the fashion industry. School for Tahlia is more like early entry into her dream job.
When she completes her studies at CathWest, Tahlia will graduate with the knowledge to set up her own business structure, market and sell her products and continue designing clothing for various markets.
I want a career in marketing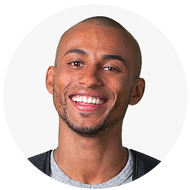 Joseph wants to work in a marketing role, but has decided that the traditional approach to school doesn't suit him. He wants his learning to be more practical and clearly linked with the job he wants to do one day.
At CathWest, Joseph is working with other students to help design business and marketing plans for their projects. In Business Studies, he is learning how to put together a range of budgets and work within a large corporation. English lessons are teaching Joseph about the power of creative writing in sales, while Maths is focused on developing his budget management skills. Joseph has also started an internship where he is working alongside industry professionals to build marketing plans for small businesses. Joseph doesn't feel like he is going to school, it's more like career training and he is fully engaged and motivated to succeed.
When Joseph leaves CathWest Innovation College, he will have a portfolio of various marketing plans as well as industry experience supported by professional mentoring. Joseph will also complete a Certificate III in Business alongside his Higher School Certificate, allowing him to continue into tertiary education if he chooses or head straight into the workforce.
Ready to get started?
Talk to CathWest about what your Inquiry Pathway will look like!
ASK US A QUESTION APPLY EXPLORE TRADE PATHWAY