Dakota's Adventures During Industry Placement with Yamaha Motor Australia
20 Oct 2020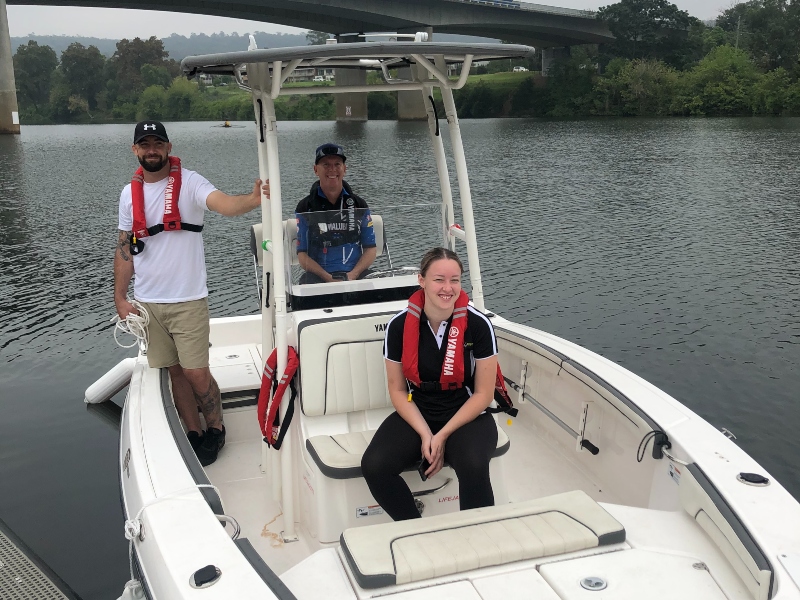 Photo: Dakota Hurney and Yamaha Motor Australia colleagues filming for Transport NSW advsertisement.
Dakota Hurney is a Year 11 student currently completing her Certificate III in Business Administration (Financial) and Certificate II in Business Services at CathWest Innovation College.
Along with her studies, she is working as a student trainee with Yamaha Motor Australia where she is able to learn the financial aspects of business administration.
During her two-week industry placement block in Term 3, Dakota was given the opportunity to participate in a Transport NSW advertisement, where she drove a Yamaha jet boat. After an hour of filming, Dakota now appears in the ad for boat licence training and water safety, which is played across all Service NSW locations.
The quality of Dakota's work and attitude is far beyond her years. She is responsible, trustworthy and fast becoming a necessary member of our team.' says Daniel Waetford, External Training Manager at Yamaha Motor Australia.
Video: Transport NSW's 'The best way to get a boating licence' advertisement.
Furthermore, Dakota joined Yamaha Motor Australia for a drone day at St Leo's Catholic College in Wahroonga.
As part of the visit, Dakota was asked to address 30 students with a short speech about herself, employment and school.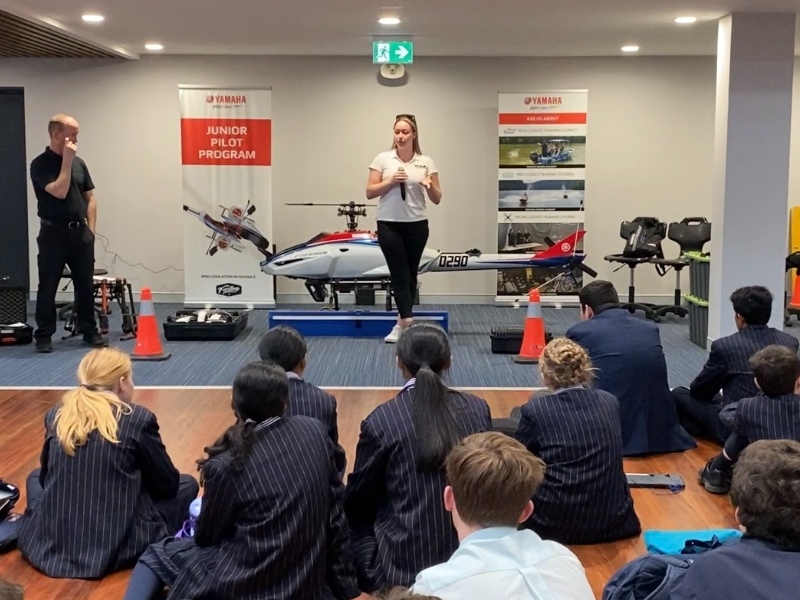 Photo: Dakota Hurney addressing students at St Leo's Catholic College in Wahroonga.
We are very proud of Dakota's achievements and honoured to have her as a representative of CathWest Innovation College in the community.
26 Sep 2022

Use the Term 3 School Holidays 26 - 28 September for an opportunity to upskill for employment outcomes and develop skills in your passion area. Limited spaces still available!