No ATAR? No problem
11 May 2022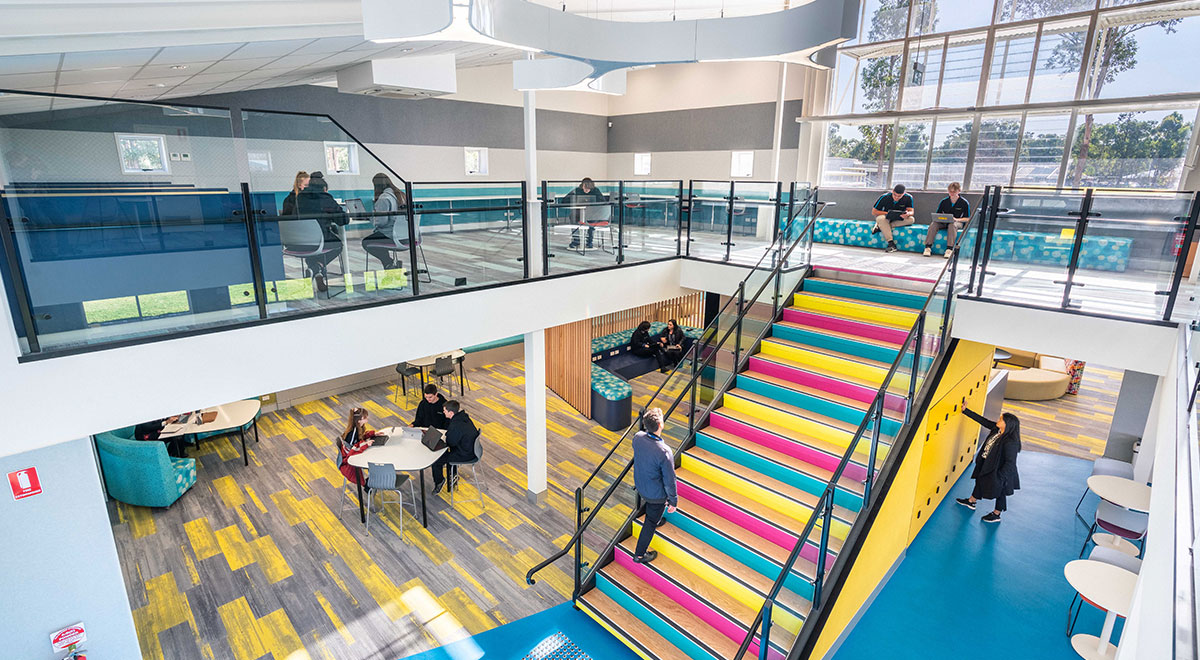 The final two years of education in most Australian schools funnel students into a series of three-hour exams leading ultimately to the fabled ATAR (Australian Tertiary Admissions Rank) in a process that hasn't changed substantially for decades.
Only around 26 per cent of university students in Australia enrol based on their ATAR, with many first-year university students (around 40 per cent) enrolling via such pathways as Vocational Education and Training (VET) courses, portfolios and interviews.
In response, a growing number of schools are actively changing the structure of the final two years of school, complementing or even replacing the ATAR with traineeships, VET and apprenticeship pathways and work placements — and seeing not just improved outcomes, but also happy and engaged senior students.
SEDA College in NSW offers year 11 and 12 students a Higher School Certificate (HSC) program based on industry placements in sports like AFL, basketball, netball and soccer, while also learning English, maths and an option for other curriculum courses such as business studies or personal development, health and physical education (PDHPE).
"I didn't want to amend the current system, I wanted to upend it completely, says SEDA College principal Kate O'Donnell, who has spent several decades working in senior education roles.
O'Donnell says that most Australian schools adopt a one-size-fits-all system for the final two years of school that's at odds with innovation elsewhere.
"We do incredible things in primary schools with whole-child learning, development of the individual and support for mental health — then we put kids into this ancient method of year 11 and 12? she says, adding that the ATAR is marketed as "being for smart kids".
SEDA prepares students for a career within the sporting industry, starting with coaching and refereeing qualifications they undertake in the first few weeks of school.
Students spend just three days a week in classrooms, one day on a work placement and another day delivering free sporting programs in primary schools.
Year 12 student Rogue Henwood says: "I wasnt all that interested in the subjects I was doing at my last school and would rather be somewhere else."
Now, each Tuesday she helps to run an inschool soccer coaching clinic for kids at local primary schools, and says the experience has grown her confidence and her communication and planning skills.
"I also get a real sense of gratitude and happiness," she adds. "I love seeing the kids listen and learn, and know that I am doing something good."
Rogue has had work placements at sporting clubs and the Eastern Suburbs Football Association, and is now considering doing primary school teaching.
As part of their Victorian Certificate of Education (VCE), students at Billanook College in Melbourne's outer east are encouraged to select from nine VET courses, each including an industry-based work placement.
The school worked with Yarra Valley winemakers to develop its own four-hectare vineyard, 'Cardigan Rise; and offers senior students a two-year Certificate II in Viticulture (wine) course, requiring two work placements over two years.
St Catherine's School in Toorak, meanwhile, has a system of "personalised pathways" for students, according to director of teaching and learning Ceri Lloyd.
"Our teaching and learning model is sensitive to the individual pursuits of each of our students."
"All St Catherine's students receive career education from year 7, assisting them to recognise and develop their unique capabilities and interests, and then mapping these into subject interests through to career pathways," Lloyd says.
Most senior students take ATAR subjects, but in 2021, 2.5 per cent of students graduated with TAFE and apprenticeship qualifications, Lloyd says.
VET certificates are on offer for students from year 9, while senior students can undertake traineeships, such as the Certificate II in Sport and Recreation through AFL SportsReady.
"Our teaching and learning model is sensitive to the individual pursuits of each of our students," Lloyd adds.
CathWest Innovation College has a campus in both Mount Druitt and Emu Plains in Sydney's west, where students from years 10 to 12 can get a HSC without sitting exams or attending timetabled classes.
Instead, students build a "skills passport", choosing from a wide range of school-based apprenticeships, traineeships or internships — from plumbing and shopfitting to hospitality and automotive engineering.
Some students design jewellery or create video games, movies and animations, while others work in the school's childcare centre and hairdressing salon, open to the public.
Principal Cathy Larkin says that government legislation keeping children at school until the age of 17 left many disengaged students marking time for two years.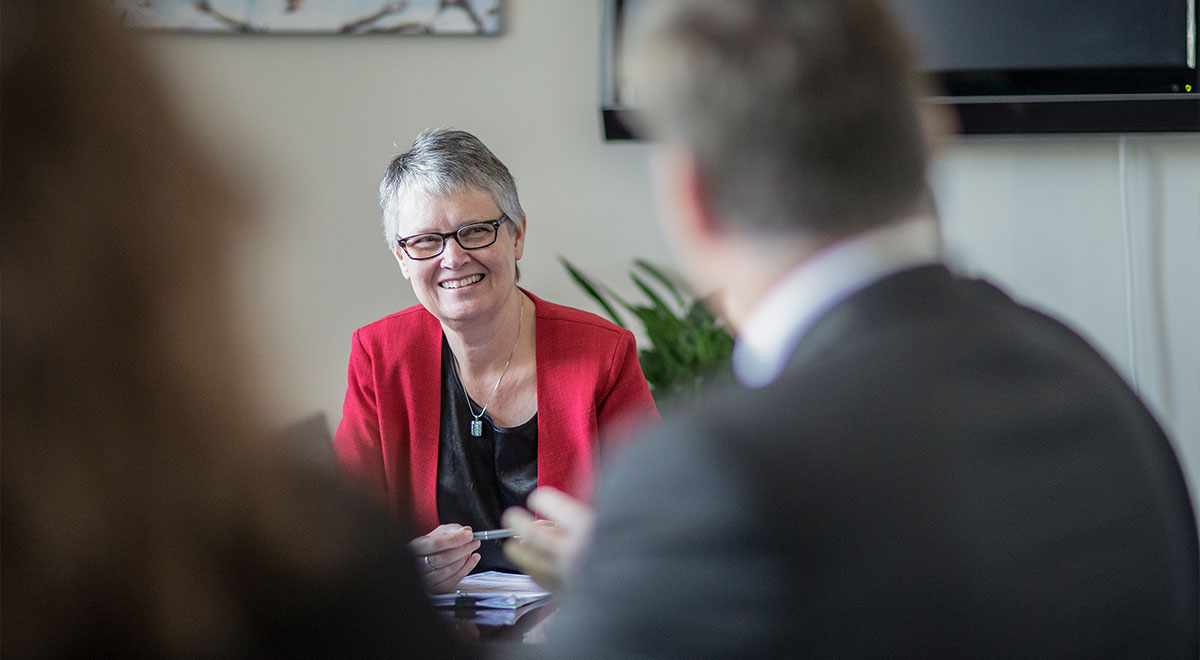 Cathwest Innovation College Principal, Cathy Larkin
Students doing an apprenticeship at CathWest can do paid work with an employer for one day each week, while also gaining a Certificate II or III at school or TAFE.
"Our commercial cookery teacher is a chef who delivers industry qualifications; our childcare students get a full early childhood education certificate while still at school?" Larkin says.
Students leave school with a dual credential - the HSC and potentially the first stage of an apprenticeship or traineeship, while supported in a school environment.
"By the end of year 12, they're more mature, they often have their driver's licence, and they've had support at school where they can come back and discuss workplace challenges with tutors and mentors,' she says - and they are ready for the workplace.