CathWest careers event an eye opener for students
18 Nov 2022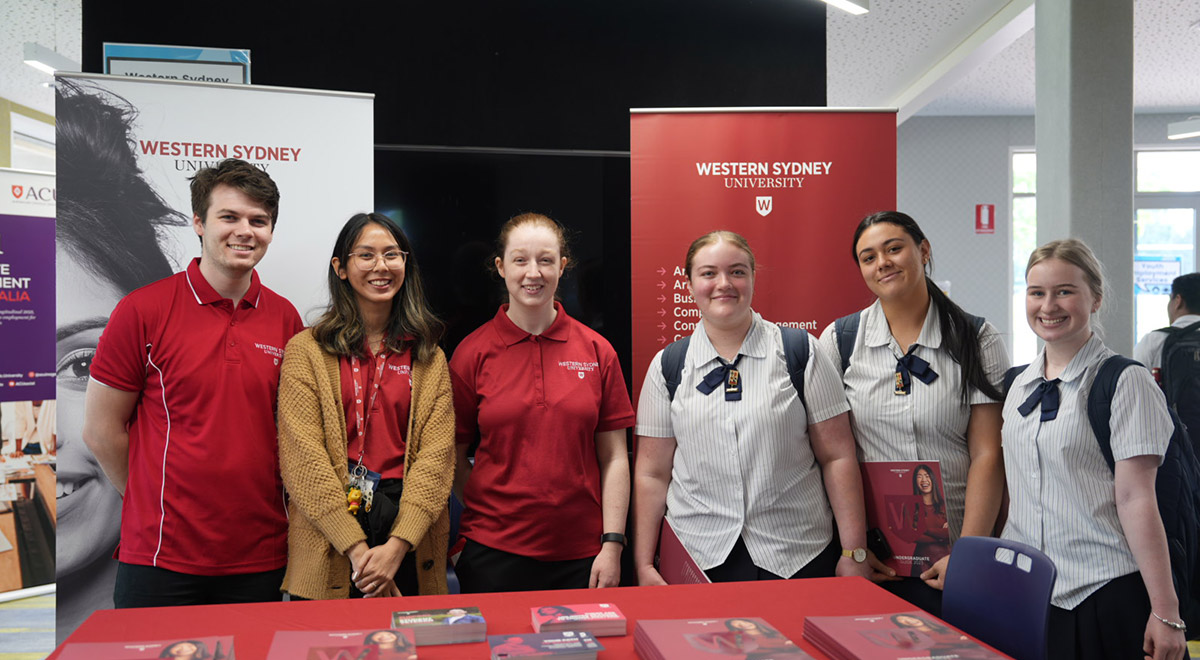 CathWest Innovation College's career expo, 'Beyond School, What's Next', has been branded a success by secondary students across the Western Sydney and the Blue Mountains as they joined the popular event to explore various career and study opportunities for after-school.
A worthwhile opportunity to engage with universities, career coaches, Registered Training Organisations and various employment services, Catholic Education Diocese of Parramatta (CEDP) students from Years 10 to 12 were invited to CathWest's Loyola Campus on Tuesday, 8th November, to identify their next steps for the future.
Whether transitioning into full-time employment, seeking further education or sourcing a traineeship or apprenticeship, students had meaningful conversations with experts in their field to help point them in the right direction.
"I'm here to see some places where I can find somewhere to work and something to do after school," said Adrian, Year 12 student at Emmaus Catholic College Kemps Creek. "After today, I'm looking at the army because it looks like it would be fun, interesting, and something new."
"I'm hoping to find and solidify what pathway I'm going to go into since I'm keeping construction and university open. I'm trying to see what I can do with that and where I can go with those pathways," said Angelo, a Year 12 student at St Agnes Catholic High School Rooty Hill.
"I'm here to learn more about what I could do after school and what would fit me best, and I am hoping to see if I can actually find that either here at CathWest or from the stands here today. We're all getting experience today; we're all learning stuff. It's just been an eye-opener," added Shyanne from Emmaus.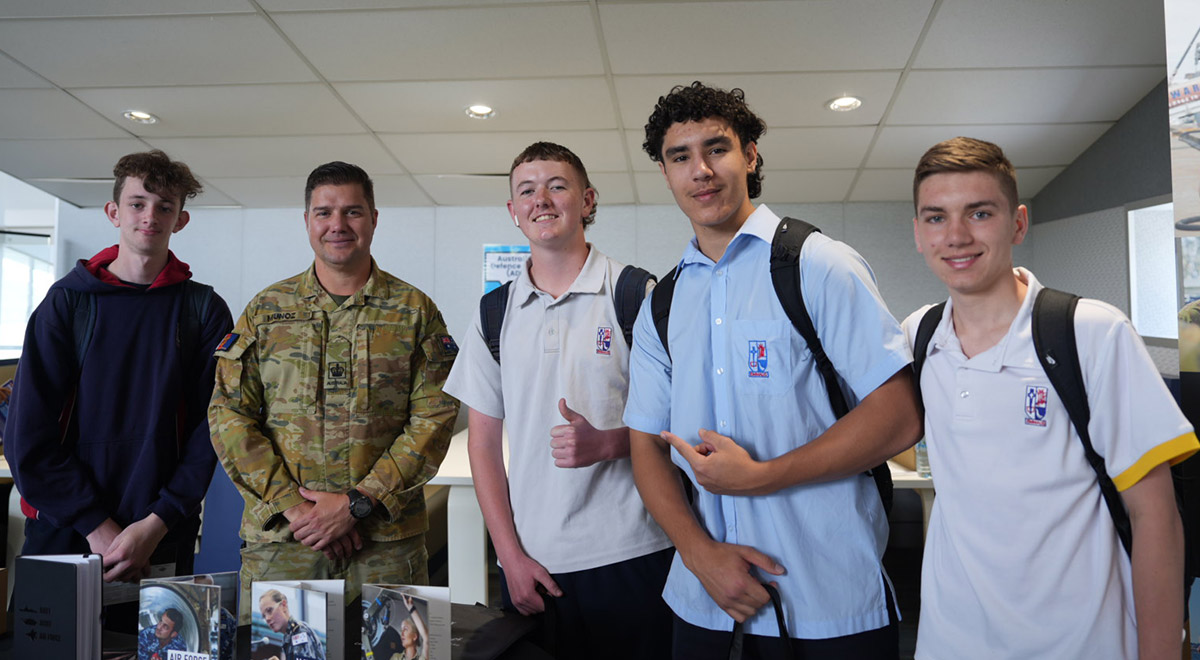 The event allowed students to get in touch with professionals, learn about the incredible opportunities on offer and receive specialist advice to assist them in discovering their career goals and how to achieve them.
"We're here to let students know all about TAFE and our wonderful opportunities and try to help students turn their passion into a career that they love," said Lisa Phillips, TAFE Services Coordinator at Mount Druitt TAFE. "At TAFE, there are so many different pathways; you can start doing a Certificate II in something all the way up to degrees."
"Some students feel that they don't have the potential to go to university, but I love telling them about the different pathways into university other than the ATAR because that's not the be-all and end-all," added Sarah, Future Students Engagement Project Support Officer for Western Sydney University.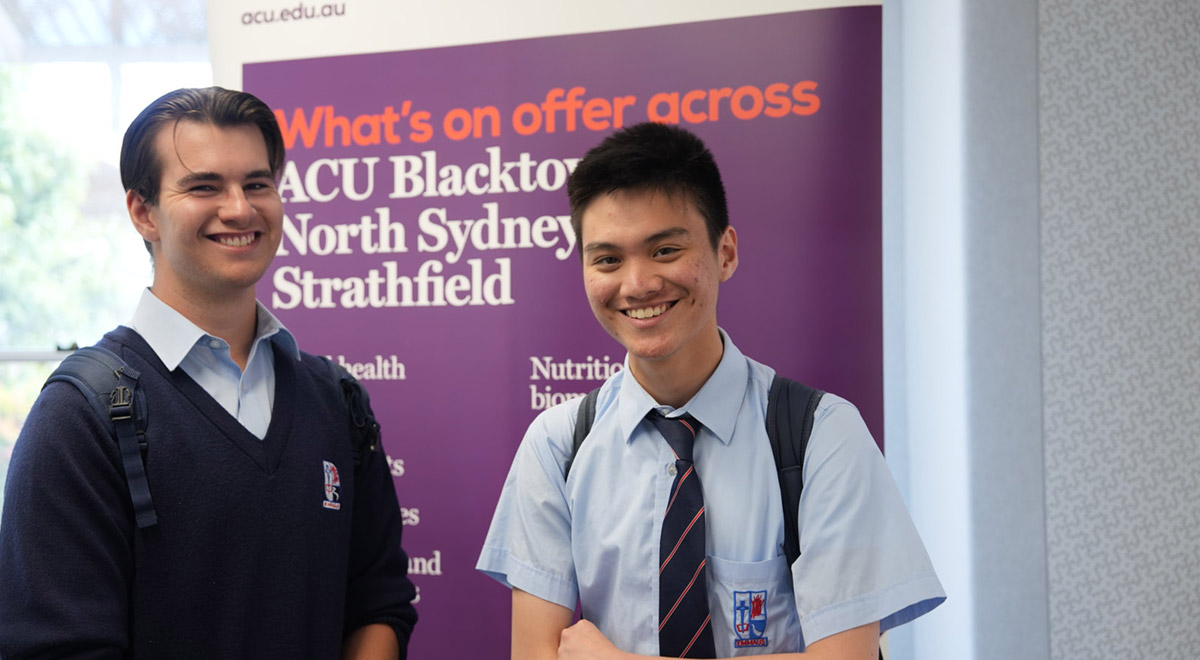 Following the popular event in March, CathWest's 'Beyond School, What's Next' returned with bigger and better career opportunities from the Australian Defence Force Academy to Hospitality roles, trades and game development.
"We offer support for students who are under 18 and still studying and want to get their first job and start building some skills in hospitality. And for anyone who finished school, we offer free training for RSA, RCG and hospitality skills as well as access to local employers and venues that want to hire them," said Caitlin Docherty, Training Manager for Barcats.
Mike Bartlett, Senior Manager of Education and Visitor Programs, said Sydney Olympic Park has many diverse opportunities for students. "There's every and any opportunity. The park as a whole is like a career landscape. Whether you want to work in the hotel chains, big venues, parklands, or retail, it's all there."
"Today's been a great day to actually engage with students who are interested in a career in the Defence Force. The great thing you're going to get from defence is we look for reasons to say yes, not reasons to say no, so if you don't meet the general mould, we're going to find a way to help you get through," said Chief Nathan Duke, Electronics Technician in the Royal Australian Navy.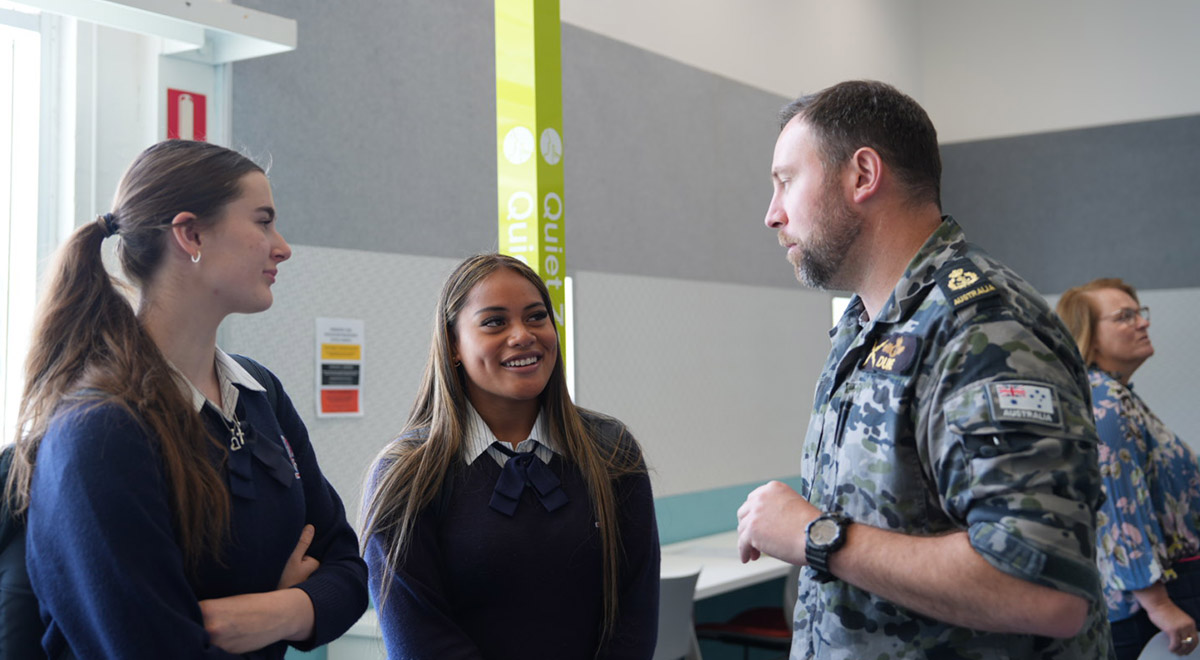 Julie Waddell from CEDP's Jarara Cultural Centre was also in attendance, presenting different opportunities for Aboriginal and Torres Strait Islander students. "Today, we're here at the wonderful CathWest, connecting our students to lots of different employment opportunities and post-school options. A lot of our students have been attending today, and it's really wonderful to see them reaching out to providers, whether it's tertiary education, whether it's through the culinary institute. It's just amazing to see so many opportunities for our kids moving forward."
"Today's been great to let students know some of the options for after school. The National Indigenous Culinary Institute is focused on Indigenous Apprentices or aspiring apprentice chefs. We have relationships with restaurants all over Sydney and Greater Western Sydney for employment in restaurants, hotels and RSLs," added Ainsley Regan, Sydney Program Coordinator for the National Indigenous Culinary Institute.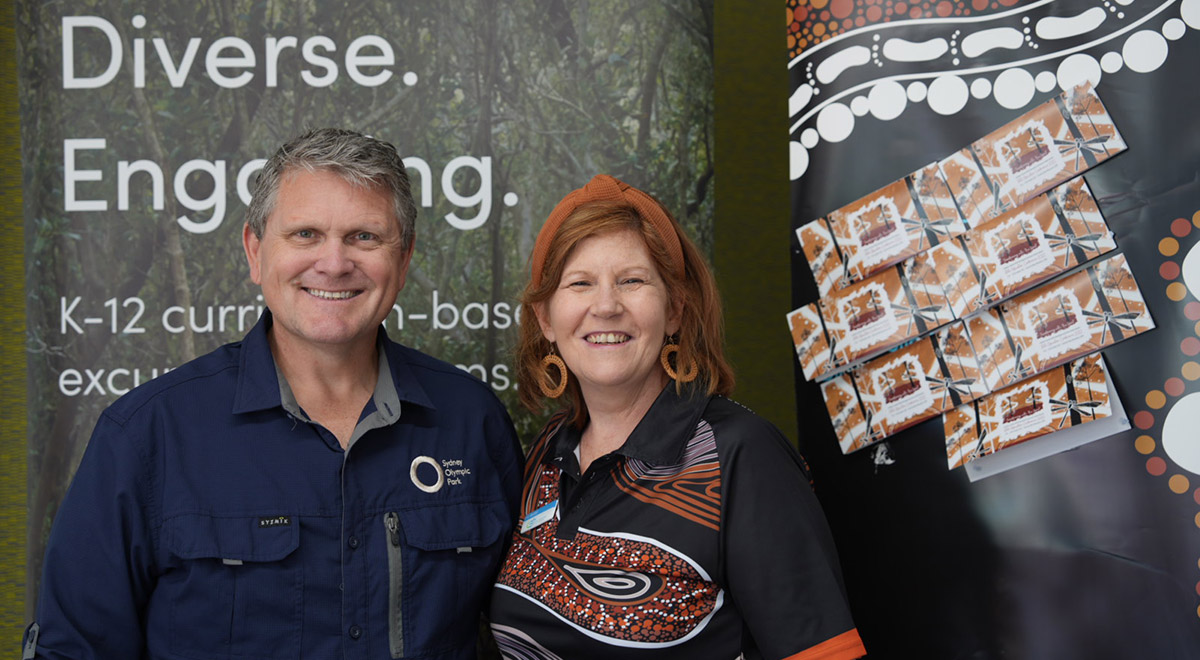 The event was highly beneficial for students, bringing greater clarity and a sense of direction to the area they wish to pursue.
"Today's been great. Honestly, really great. Being able to look into these different types of options, instead of just having these thoughts, it's like actually putting it to paper, looking into what I want to do instead of just thinking of it and actually going for it," said Olivia Joandura, Year 12 student at Emmaus.
"We've got to look around and explore different careers and options. The people here have helped me to get an idea of what I want to do," said Fatoota, a Year 10 student at St Clare's Catholic High School Hassall Grove.
"I'm a bit unsure of what I want to do after school, so I think coming here and listening to a few different people and what they do in their work has given me a good idea. I've always wanted to be a mechanic, and listening to the army guys today about joining the army in the mechanical side of things has given me a good idea and hopefully a good headstart," added James, a Year 12 student at Emmaus.
If you missed out, CathWest holds these fantastic events every March and November. Stay tuned and check our website and social media for further updates!
View and download photos from this event