Apprentices in NSW are quitting in record numbers, but one school is trying to change that
17 May 2023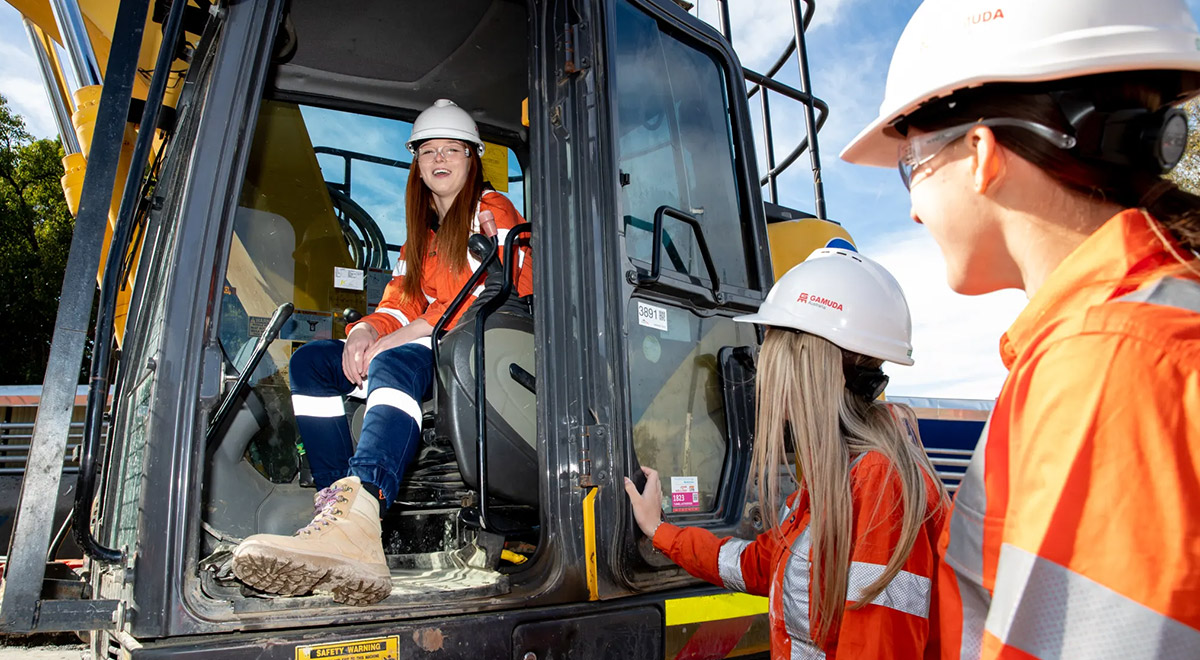 At CathWest Innovation College in Mount Druitt, students spend one day learning on the job as part of an apprenticeship
At CathWest Innovation College in Mount Druitt in Sydney's west, students study the school curriculum three days a week to earn their HSC but also spend one day learning on the job as part of an apprenticeship, and another day at TAFE, giving them the opportunity to learn more about an industry.
That model worked for Issabella Sinclair, 16, who had known since year 7 that she wanted to be an electrician. By year 10, she was close to fulfilling her dream by enrolling as a school-based electrical apprenticeship. The only problem was that she didn't love it.
"It was the same thing every single day … basically all I was doing was the AC wiring and switchboards," she said.
She was urged to try civil construction and has undertaken a school-based apprenticeship with Gamuda, the company responsible for tunnelling the Sydney Metro West project.
"I went to an open day to one of the CBD Metro tunnels and that was it from there, I just knew I wanted to do civil construction … As soon as I started it clicked," she said.
Almost 10,000 on-the-job trainees and apprentices from NSW dropped out of their job in the September quarter of last year, the highest level in a decade.
Commencements are also down, a fall which employer groups say is largely due to the withdrawal of federal government apprentice wage subsidies of up to $28,000 a year during the pandemic.
The number of NSW students who opted out of their trainee or apprenticeship early rose to 9955 in the July to September quarter last year, the highest number since 2013, according to the latest data from the National Centre for Vocational Education Research.
Commencements fell from 12,665 in 2012 to just 6905 in the latest quarter.
Last month, the federal government released its Apprenticeship Support Services Consultation Paper which considered assessing prospective apprentices' academic ability so they could be better supported.
Another idea was to provide them with a mentor in a bid to reduce the number of drop-outs. The final policy is expected to be unveiled later this year.
Federal Skills and Training Minister Brendan O'Connor said too many apprentices and trainees were failing to complete their training.
"These changes will assist more Australians, including women, to complete an apprenticeship and gain secure and rewarding employment," he said.
In last week's budget, the federal government said it would provide funding for 300,000 TAFE and vocational education training places to become fee-free in a bid to help apprentices and trainees with the cost of living.
Dianne Dayhew, chief executive of employer group the National Apprentice Employment Network, said the high school children of the pandemic were now entering the workforce and gaps in academic skills due to learning from home were evident.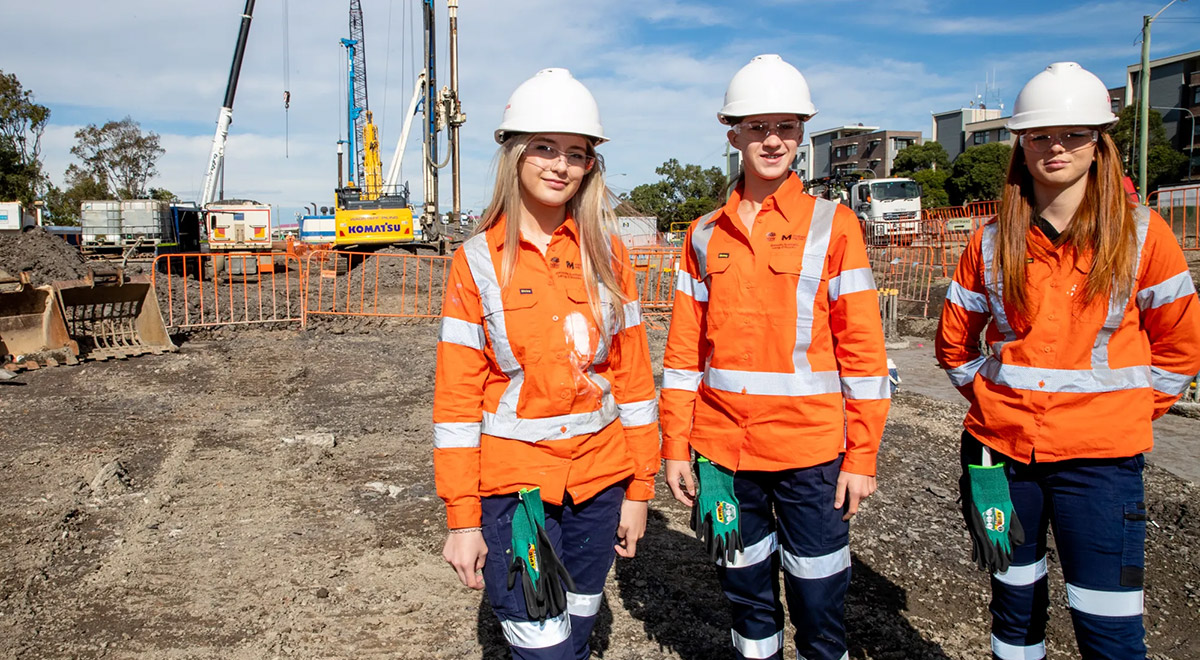 Issabella Sinclair with school friends Sienna Gahagan and Samara Cason.CREDIT:EDWINA PICKLES
"Employers in the trades like construction, plumbing, electricity, have been concerned about the level of maths," Dayhew said.
She said sometimes schools funnelled children who were not academically inclined into trades, believing those jobs were less intellectually demanding, but that was not always the case.
"It can be dangerous to hide the fact you're struggling with these skills … It can be a danger to your co-workers if you don't understand the safety requirements," she said.
Last year's NAPLAN tests found almost one in 10 year 9 students in NSW cannot read at the minimum standard.
A NSW Department of Education spokesman said they were considering the measures in the consultation paper.
"The NSW government is committed to lifting the number of young people in apprenticeships and traineeships through ongoing vocational education and training options," he said.
"Historically, the flywheel for apprenticeships were the big government-owned companies, but when they were privatised they slashed their apprenticeship programs," he said.
Ben Bardon is the chief executive of the peak body for agencies which support apprentices, the National Australian Apprenticeships Association. He said the winding up of the federal government's apprentice wage subsidy in July last year was part of the reason for the sharp drop. The $28,000 subsidy was replaced by smaller amounts of cash support for employers, targeted towards priority industries such as renewable energy.
The other factor at play was the tight labour market, he said."The opportunity to switch jobs to something better-paid exists throughout the economy."
Chief executive of Global Apprenticeship Network Gary Workman, whose organisation represents private sector organisations to advocate for apprentices, said students had signed up to trades they were not suited to and to combat that, he supported schools giving students more of a taste of future jobs.
"We're really keen on giving young people a chance to explore multiple career options before they make a decision," he said.
10 Jul 2023

Use the Term 2 School Holidays 10 - 12 July for an opportunity to upskill for employment outcomes and develop skills in your passion area. Limited spaces still available!

27 Jun 2023

CathWest Innovation College are holding a 'Try a Trade' event on Tuesday 27 June at the Loyola Campus (Mt Druitt). Book fast as there are limited places available!