Students empowered to create change at Social Justice Statement launch
27 Oct 2023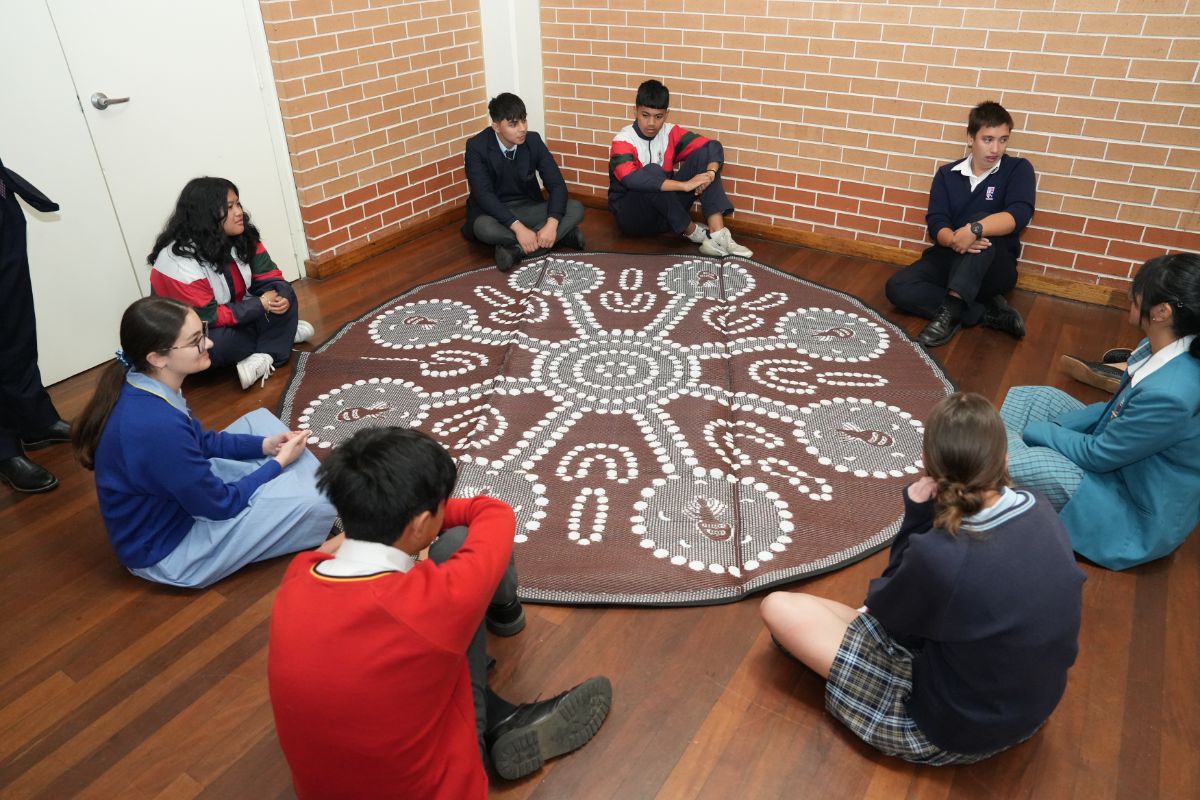 More than 60 secondary students from Catholic Schools Diocese of Parramatta (CSPD), gathered at Our Lady of Lourdes, Seven Hills in October for the annual Social Justice Statement launch for students.
Each year the Australian Catholic Bishops' Conference (ACBC) issues a major Social Justice Statement reflecting on the current, social, economic and ecological challenges. The 2023-2024 statement is titled: Listen, Learn, Love: A New Engagement with Aboriginal and Torres Strait Islander Peoples.
Held in partnership with the Diocese of Parramatta's Mission Enhancement Team (MET) – Peace, Justice, Ecology Team, the launch was attended by Year 9 students with guest speakers including Bishop Vincent Long and Executive Director of Schools Jack De Groot.
The aim of the launch was for students to gain a better understanding of what the social justice statement is and to work together to consider how they can take action in their schools.
Released in August 2023, the statement reads:
At the heart of this year's Social Justice Statement is a call for all the People of God to embrace a new engagement with Aboriginal and Torres Strait Islander Peoples, an engagement which involves a commitment to listen to our Aboriginal and Torres Strait Islander sisters and brothers and to learn from them. This listening and learning and the actions which flow from them must be grounded in a spirit of love if there is to be a change for the better.
LEARN MORE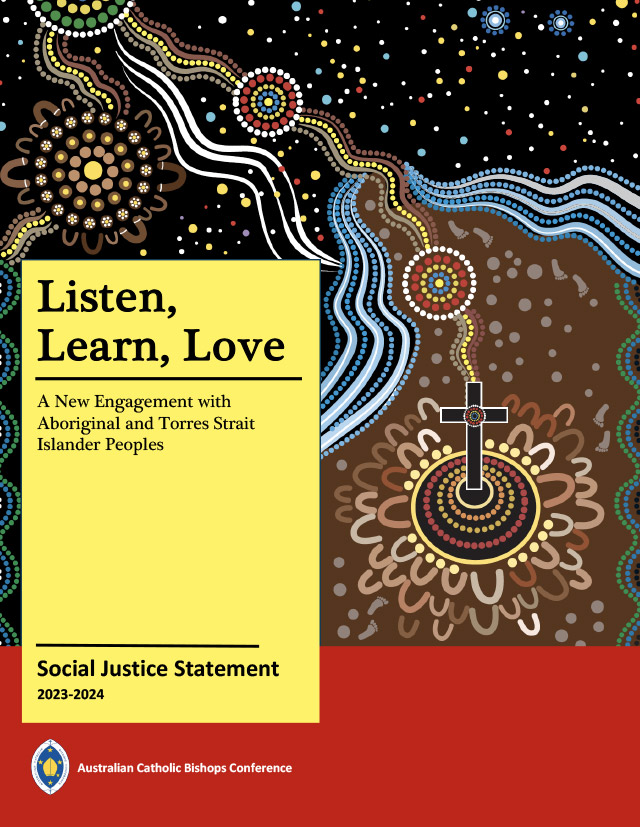 "This statement is very different from those in the past. Much of the preparation was spent listening to Aboriginal and Torres Strait Islander people in major cities and regional areas. From Canberra to the Kimberleys, Sydney to Wadeye in the NT, and Melbourne to Cherbourg in Queensland," Bishop Long said at the official launch in August.
"One of the objectives of this statement is that we want Catholics to understand that Catholic Social Teaching and Catholic social action are not simply theoretical and academic exercises. We hear what God is saying to us about justice by being with our sisters and brothers on the peripheries of society."
At the student event, Executive Director of Schools Jack de Groot spoke about reconciliation and encouraged students to feel empowered by their opportunity to create change.
"I think back to my experience of being a fifteen-year-old and the thing that mattered to me about Catholicism and Christianity was about doing something practical in the world and that has continued throughout my life because faith is about action," said Jack.
"Our school communities are led by students who want a just society, who want to make firm amend, not to be stuck in saying 'sorry' but understanding it so that we move to action," he said. "Social Justice statements are about the Australia we will create and it is about you being empowered to create it."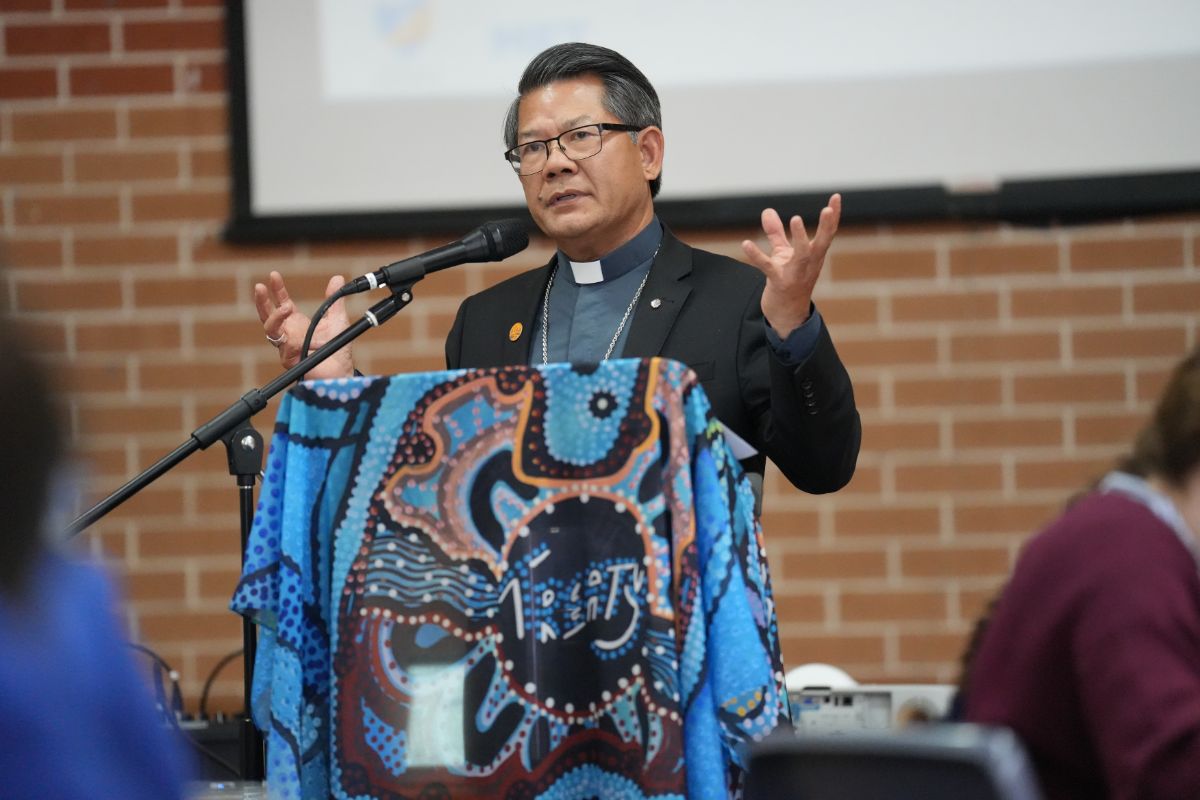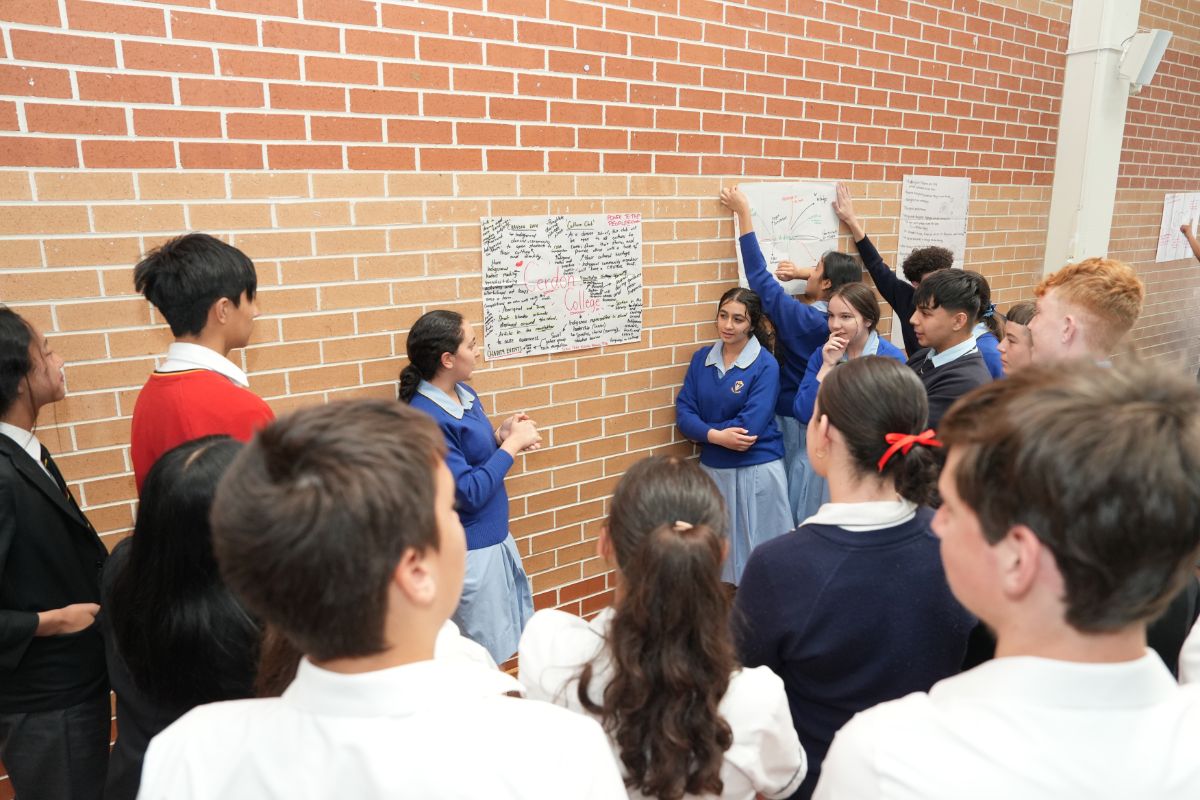 In reflecting on her experience of the day Catherine McAuley Westmead student Aaliyah Johnston, said she felt strengthened in her resolve to see change.
"We spoke about empowering the voice of all people no matter their race or beliefs," she said. "I connected with the painful stories of Indigenous people which I heard at the launch and believe the Social Justice statement to Listen, Learn, Love can create a more united and strong community where justice can be met and we can learn from our mistakes."
Year 9 student Jake Meredith from Emmaus Catholic College Kemps Creek added that listening and sharing resonated with him.
"The day was a great day to learn about what we can do better to help," he said. "It is a really good opportunity to hear others' opinions and listen to their stories."
For St Clare's Catholic High School Hassall Grove student Reuben, the message was simple, "We can make a change."